Course Description
HR and Payroll Management – UK
HR and Payroll Management – UK
Course Description 
HR and Payroll are vital parts of any successful business, and a qualified individual will be in high demand and can enjoy a fruitful career. Managing and processing payroll and human resources are important tasks, so it's vital that those in HR and payroll management are qualified and knowledgeable. This HR and Payroll Management for UK will teach you the responsibilities of an HR and Payroll Management professional in the UK. Understand the recruitment, selection and appraisal of staff, and gain awareness of various cultures and ethics. This course covers employee motivation, employee/employer relations and how to manage change in an organisation. In addition, learners will gain a broad understanding of the payroll process, including payroll software systems, how to correct payroll errors, and how to run an efficient payroll system.
Our learning material is available to students 24/7 anywhere in the world, so it's extremely convenient. These intensive online courses are open to everyone, as long as you have an interest in the topic! We provide world-class learning led by IAP, so you can be assured that the material is high quality, accurate and up-to-date.
Who is it for:
This course would be ideal for anyone hoping to work in HR and Payroll Management and would also benefit those working in these areas who hope to advance to management level.
Course Description:
This online training course is comprehensive and designed to cover the topics listed under the curriculum.
Method of Assessment:
At the end of the course learners will take an online multiple choice question assessment test. This online multiple choice question test is marked automatically so you will receive an instant grade and know whether you have passed the course.
Those who successfully pass this course will be awarded a free e-certificate, and only need to pay £19 for your printed certificate.
Certification:
Successful candidates will be awarded a certificate in HR and Payroll Management.
Course Curriculum Total Units : 31
1: NATURE OF HUMAN RESOURCE MANAGEMENT
2: HUMAN RESOURCE PLANNING
3: THE EMPLOYEE LIFE CYCLE
4: INFORMATION ON LEARNING AND DEVELOPMENT STRATEGY
5: HUMAN RESOURCE PRACTICES
6: FUNDAMENTALS OF PAYROLL SYSTEMS & MANAGEMENT
7: EXPLORE THE BASICS OF PAYROLL SYSTEMS
8: DEFINING PAYROLL SYSTEMS IN THE UK
9: RUNNING AN EFFICIENT PAYROLL
10: WORKFORCE'S STARTING AND LEAVING THE BUSINESS
11: HOW TO DEAL WITH HMRC IN RELATION TO NEW EMPLOYEES
12: PROCESS OF CALCULATING NET AND GROSS PAY
13: UNDERSTANDING NET PAY RESULTING FROM VOLUNTARY AND STATUTORY DEDUCTIONS
14: THE PROCESS OF STATUTORY PAY
15: THE NATIONAL MINIMUM WAGES FOR DIFFERENT TYPES OF WORK
16: OVERVIEW OF THE NATIONAL INSURANCE CONTRIBUTIONS SYSTEM (NIC)
17: NATIONAL INSURANCE CONTRIBUTIONS (NIC) & LESS PAYMENTS OF EMPLOYEES
18: PROCESS OF THE PAYE SYSTEM
19: HOW TO DEAL WITH THE ONLINE PAYE SYSTEM FOR EMPLOYERS
20: APPLYING THE EMPLOYMENT ALLOWANCE
21: PAYMENTS AT EMPLOYMENT TERMINATION
22: EXPLAINING THE RETIREMENT SCHEME
23: HOW TO WORK EFFECTIVELY WITH THE RTI COMPUTERIZED PAYROLL SYSTEM
24: STUDYING PAYROLL COMPUTER SOFTWARE PROGRAMS
25: CORRECTING PAYROLL ERRORS
26: HOW TO MAINTAIN EMPLOYEE RECORDS
27: ANNUAL REPORTING AND OTHER TASKS CONNECTED WITH PAYROLL
28: A SUMMARY OF THE LEGAL OBLIGATIONS ASSOCIATED WITH PAYROLL SYSTEMS
---
| | |
| --- | --- |
| College Name | 1 Training |
| Course Category | Business |
| Course Location | Dublin, Ireland |
| Course Fee | 18 |
| Course Duration | Guided Learning Hours 52 |
| Entry Requirements | Learners must be age 16 or over and should have a good grasp of the English language, literacy, numeracy and ICT |
| Career Path | • Payroll Clerk • Payroll Administrator • Office Administrator/ Office Manager • HR Account Clark • Bookkeeper • HR Administrator • HR Assistant • HR Manager • Recruitment and Hiring Manager • HR Consultant • Training and Development Manager • HR Executive |
Course Provider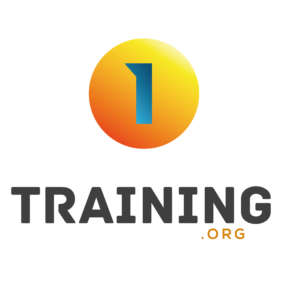 63/66 Hatton Garden, 5th Floor, Suite 23, London. EC1N 8LE, Dublin, United Kingdom
Make Enquiry
Please insert your contact details and any additional information you require and we will forward your request to 1 Training.
Map
1 Training
63/66 Hatton Garden, 5th Floor, Suite 23, London. EC1N 8LE, Dublin, United Kingdom