Course Description
Honours BA in Contemporary Disability Studies – Level 8 – January 2021
This one-year, part time course provides qualified Social Care Workers with the knowledge and skills to make substantive, positive changes to organisations in the pan disability sector. It will help you to become an advanced social care practitioner and drive the development and delivery of quality, rights driven services to people with disability.
The course also satisfies the educational requirements for anyone looking to pursue postgraduate studies in the disability and broader social care field.
The course is exclusively aimed at people working in disability services. It was created by people with extensive first-line experience who fully understand the area and the problems that come with attempting to balance work, life and learning when you work in it.
Please note the requirement for social care registration is a Level 7 approved Social Care degree. This Level 8 qualification is not being put forward for CORU approval.
Course Content
The course is made up of five modules:
Applied Research Methods
Comparative Social Policy
Disability in the Context of Social Equality & Inclusion
Current Issues in Social Care: Mental Health, Elder Care, Children
Supporting Individualised Living and Alternative Services
Assessments include:
A combination of assignments, online activities, written examinations and assessment research project.
It is an applied course, so you must be working at least 10 hours per week in a appropriate work environment.
Promoting best practice in services is integral to the College's mission. As part of this, we place particular importance on encouraging students to apply what they are learning – as they are learning – in their professional environment the application of course learning to the everyday work and experience of the student. Therefore, our learning materials, workshops and assessments are practical in nature. A significant proportion of assessment marks, for example, are allocated to applying what you learn in real world settings.
View the provisional Course Calendar for 2020-21 or visit the course page on our website at www.opentrainingcollege.com
Apply now via OTC Online Application Centre
Applications deadline: Ongoing
Please note: Workshops will be online only during Covid-19 restrictions
To find out more, or to apply, please contact Conor on 01-2990580/cmurray@opentrainingcollege.com, or visit our website: opentrainingcollege.com.
---
| | |
| --- | --- |
| Course Code | 8M20215 |
| College Name | Open Training College |
| Course Category | Disability Studies, Humanities & Social Sciences |
| Course Type | Online Learning |
| Course Qualification | Honours Bachelor Degree |
| Course Location | Dublin, Ireland |
| Location Postcode | Dublin 9 |
| Course Start Date | 4th January 2021 |
| Course End Date | 3rd October 2021 |
| Course Fee | 3904 plus application fee |
| Course Duration | One Year |
| Course Times | The course uses a 'blended' approach. Each module combines online learning, tutorials (telephone, online, virtual) and face to face workshops* (virtual workshops/webinars during Covid-19 restrictions). Learning materials are explicitly designed to accommodate the pressures that come with trying to balance work, life and learning. They make it possible to build study time around your work schedule. Important Dates: The next course commences on November 9th, 2020 Application Deadline: October 23rd, 2020 Introductory eLearning Module (if applicable): November 2nd, 2020 Course commences online: November 9th, 2020 1st Online Workshop/Webinar: November 23rd, 2020 Submission of last assignment: July, 2021 - Date to be confirmed. Regular online tutorials will expand your knowledge of the topic and answer any questions you have as you study. Each one-day seminar focuses on how the module topic is impacting the sector, will deepen your understanding of the subject matter and help you apply it in your working practice. *Workshops will be delivered online during Covid-19 restrictions |
| Awarding Body | QQI |
| Title of Awarding | Honours BA in Contemporary Disability Studies |
| Entry Requirements | - Applicants must be 23 years at time of application and hold the OTC BA in Professional Social Care (Disability) /BA in Applied Social Studies (Disability) qualification. All other applicants must hold a cognate* qualification - ie. one that is similar in nature, content and quality to the course being applied for). - All applicants must be employed or volunteering in a service for people with disabilities for at least 10 hours a week. - International Applicants must provide appropriate documentary evidence of proficiency in English (e.g. IELTS 6.0). - People who want to take advantage of our advanced entry system, which allows you use previously gained academic qualifications to gain specific exemptions, must have completed a Level 6/7 cognate* qualification to 60 credits (NFQ) or more in Social Care or Social Studies within the last 10 years. Visit the advanced entry page to find out more process. |
| Career Path | Holding the Level 8 qualification can significantly enhance your promotion prospects. Past graduates have been promoted to a variety of roles including social care leaders, person in charge, service managers and area directors. A number of them have used the qualification as a basis to create new innovative services. Other graduates have specialised in areas of interest including supporting people within the autistic spectrum, positive behaviour supports, supported employment and quality inspections of disability services. Successful completion of this course is also essential for post-graduate study. Past graduates have gone on to a variety of postgraduate courses in areas including training and education, social work, advanced social care, mental health, community studies and addiction studies. On successful completion of this course you will be eligible to apply for relevant postgraduate courses, e.g. Masters Degree in Disability Studies (Trinity College Dublin) or Masters in Advanced Social Care Practice (Athlone Institute of Technology) both at Level 9 (NFQ). |
Course Provider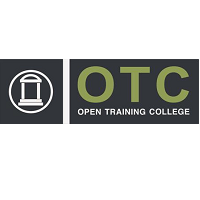 Prospect Hall, Willowfield Park, Goatstown, Dublin , D14 P9E4, Goatstown, Dublin, Republic of Ireland
Make Enquiry
Please insert your contact details and any additional information you require and we will forward your request to Open Training College.
Map
Open Training College
Prospect Hall, Willowfield Park, Goatstown, Dublin , D14 P9E4, Goatstown, Dublin, Republic of Ireland