Course Description
Herbal Medicine – Introduction – Morning class
Tutor: Bernie Mc Cormick, BSc (Hons) Herbal Medicine, Diploma in Applied Chemistry.
Date: Oct 14, 2020 – Jan 27, 2021
Day: Wednesday
Time : 11.00am – 12.30pm
Category: Health and Fitness, Stress Management
Venue : Teachers Club, 36 Parnell Square, Dublin 1
Cost: €110 for twelve classes
Herbalism, or herbal medicine, is the use of plants to maintain health, prevent disease and manage illness. Plants have formed the basis for medical treatment through much of human history. This course will introduce students to Herbal Medicine. You will learn what Herbal Medicine is and about some common plants that grow in the fields and gardens around us and their traditional and current uses in supporting health.
It will introduce the student to:
• Herbs from the Irish Medicine tradition – Cleavers, Dandelion, Elder, Hawthorn, Nettle, Yarrow and Marshmallow.
• The medicinal properties of some common culinary herbs such as; Ginger, Rosemary, Thyme and Turmeric.
• Herbs that aid digestion, the respiratory system and herbs that support the immune system.
• Herbs that support women's health.
• The actions of herbs – Astringent, Anti-inflammatory, Bitter, Calming and Demulcent.
• Balms, ointments and creams, teas and tinctures.
• Commonly-used herbs in two traditional Asian medical systems; Ayurveda, the traditional Indian medicine (TIM) and Traditional Chinese medicine (TCM).
• Herbal First Aid.
• Safety and dosage; children and the elderly. Discussion is encouraged.
This course includes a guided visit to a Herb garden on a Saturday morning and ademon stration of making a simple cream with essential oils and infused oil with Marigold flowers.
Registration details
Please register online or call the office on 01 8735879
---
| | |
| --- | --- |
| College Name | People's College for Continuing Education and Training |
| Course Category | Alternative Therapy |
| Course Type | Classroom Based |
| Course Location | Dublin, Ireland |
| Location Postcode | Dublin 1 |
| Course Start Date | 14th October 2020 |
| Course End Date | 27th January 2021 |
| Course Fee | €110 for twelve classes |
| Course Duration | 12 weeks |
| Course Times | Wed 11am-12:30pm |
For information about People's College for Continuing Education and Training, please visit our college page on
www.nightcourses.com
by clicking
here
.
Course Provider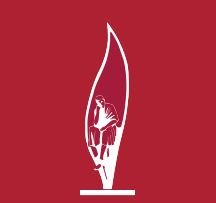 01 8735164
31/32 Parnell Square, Dublin, Republic of Ireland
Make Enquiry
Please insert your contact details and any additional information you require and we will forward your request to People's College for Continuing Education and Training.
Map
People's College for Continuing Education and Training
31/32 Parnell Square, Dublin, Republic of Ireland