Course Description
Guitar Effects Pedals Volume 1
Guitar Effects Pedals Volume 1
Course Description:
During this excellent Guitar Effects Pedals Volume 1 course Bobby Hartry, a multi-talented session guitarist and composer, will show you a variety of pedals. Every guitar pedal creates unique sounds/tones that will allow you to personalise your performance, and this Guitar Effects Pedals Volume 1 course will help you to understand the strengths and weaknesses of the various pedals out there today from basic stomp boxes to high-end complex pedals. Not only that, this fantastic Guitar Effects Pedals Volume 1 course will provide a basic overview of fundamental types of effects pedals including: distortion, dynamics, reverb and pitch modulation, followed by a demonstration.
Our learning material is available to students 24/7 anywhere in the world, so it's extremely convenient. These intensive online courses are open to everyone, as long as you have an interest in the topic! We provide world-class learning led by IAP, so you can be assured that the material is high quality, accurate and up-to-date.
What skills will I gain?
Learn to work with studio pedals
Learn to work with overdrive and distortion pedals
Learn to work with live gig pedalboard introduction
Learn to work with modulation pedals
Meet the instructor:
Bobby Hartry is an LA based, Emmy-nominated composer, audio engineer, record producer, songwriter and professional session musician. He has composed and scored music for television, music videos, and commercial spots for clients such as ABC, the Disney Channel and TNT. In addition, Bobby has worked with some of the top recording artists including Bryan Duncan, Crystal Lewis, Justin Clayton and the Altar Boys. Known for his versatility and effects wizardry, he has well over 400 guitar effects pedals in his arsenal of gear.
How will I be assessed?
You will have one assignment. Pass mark is 65%.
You will only need to pay £19 for assessment.
You will receive the results within 72 hours of submittal, and will be sent a certificate in 7-14 days.
What Certification am I going to receive?
Those who successfully pass this course will be awarded a Guitar Effects Pedals Volume 1 certificate. Anyone eligible for certification will receive a free e-certificate, and printed certificate.
Course Curriculum Total Units : 21
1: Introduction
1. Guitar Effects Pedals
2: Live Gig Pedalboard
1. Live Gig Pedalboard Introduction
2. Pedalboard Signal Path
3. Individual Pedal Introduction
4. Overdrive and Distortion Pedals
5. Octavian
6. Modulation Pedals
7. Delay Pedals
8. Wah Pedal
9. Boost/Mute Pedal
3: Studio Specialty Pedals
1. Studio Pedals Introduction
2. Ibanez Tube Screamer TS 808
3. Klon Centaur
4. ProAnalog Power Driver
5. Tim Overdrive
6. PrescriPartion Electronics Overdriver
7. Lovetone Big Cheese
8. Zvex Fuzz Factory
9. Zvex Seek Wah
10. Zvex Ringtone
---
| | |
| --- | --- |
| College Name | 1 Training |
| Course Category | Dance, Music & Theatre Performance, Guitar |
| Course Location | Dublin, Ireland |
| Course Fee | 18 |
| Entry Requirements | • You must be 16 or over • You should have a basic understanding of English, Maths and ICT • You will need a computer or tablet with internet connection (or access to one) |
| Career Path | • Musician • Music Teacher • Music Producer • Recording Engineer |
Course Provider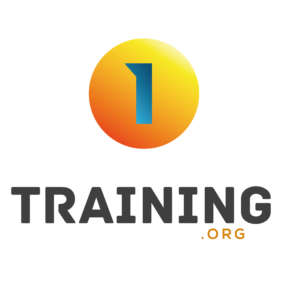 63/66 Hatton Garden, 5th Floor, Suite 23, London. EC1N 8LE, Dublin, United Kingdom
Make Enquiry
Please insert your contact details and any additional information you require and we will forward your request to 1 Training.
Map
1 Training
63/66 Hatton Garden, 5th Floor, Suite 23, London. EC1N 8LE, Dublin, United Kingdom