Course Description
Course Title : French Classes for Kids
We are offering French courses full of fun for children aged 5 to 12 years. Participants will enjoy while learning French in a friendly atmosphere where everyone can gain a new experience different from their daily activities. This way the children's autonomy and personal development will be enhanced.
Why should children learn French?
Children have a natural ability to easily learn a foreign language.
Research shows that children who learn a second language have a higher rate of success in their education and their subsequent adult careers.
French is an official language in 29 countries and is the fourth-most widely spoken mother tongue in the European Union.
Speaking French provides students that competitive edge they will need for future school/college admission and job complement in our emerging global economy.
The Kids language courses at CTA are designed to meet the creative learning needs of children. Games, songs, multimedia, and arts & crafts encourage children to develop their communication skills. This multicultural course includes teaching materials.
In class there will be great emphasis on using the language as much as possible. Where we will focus on some of the following topics:
Greetings/Names
Follow simple instructions
Colours / Numbers / shapes /clothes
Saying different foods/parts of the body/face vocab
Animals
Likes/dislikes
Expressing feelings/emotions
Talking about our world/weather
How to ask questions
This course consists of one '60 minute' weekly class run over 10 weeks, in the afternoons. The course fee is €130 per child. (up to 10 children max per class)
Levels: 
Senior Infants, 1st Class, 2nd Class, 3rd class
4th Class, 5th & 6th Class
FRENCH LANGUAGE CLASSES FOR KIDS TIMETABLE:
Timetable
Day
Time
Class
Tuesday
4:00pm – 5:00pm
5-8 year olds
5:00pm – 6:00pm
9-12 year olds
* These classes are subject to demand. For more information and to register your interest please contact us on info@clonmeltuitionacademy.ie
---
| | |
| --- | --- |
| College Name | Clonmel Tuition Academy |
| Course Category | French, Languages |
| Course Type | Classroom Based |
| Course Location | Clonmel, Ireland, Tipperary |
| Location Postcode | |
| Delivery mode | Classroom based |
| Course Start Date | 10th October 2017 |
| Course End Date | 12th December 2017 |
| Course Fee | €130 |
| Course Duration | 10 weeks |
| Course Times | 1 hour |
Course Provider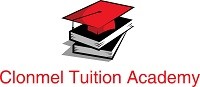 38 Gladstone Street, Tipperary, Ireland