Course Description
Overview
If you work in a food establishment but don't directly handle or prepare food, the Food Safety – Level 1 course is ideal for you. The course is designed for individuals to gain an understanding of the basic principles of food and safety. Many people work in establishments that serve customers and need to apply food and safety practices when near food. The course focuses on these elements and enables individuals to familiarise themselves with best practices in order to be near food in a healthy manner.
The Food Safety – Level 1 course covers key topics which includes food hygiene, the importance of food safety, food safety practices, food contamination and how to prevent it.
The Food Safety Act was created in 1990 with the objective of ensuring that customers come to no harm within a food establishment. If you work with wrapped and pre-packaged food, the Food Safety – Level 1 course will offer insight on how to prevent harm to customers. Any individual working with food or near food must maintain the highest standard of food safety and hygiene to minimise potential and harmful risks.
Course Curriculum
1: The importance of food safety
2: Food hygiene
3: Cleaning
4: Contamination
What will I learn?
Have a clear understanding of the job role and the food safety measures that must be applied when working within a food establishment.
Learn about the different types of food contamination, bacteria and food poisoning and how to prevent it.
Apply food safety practices when storing food.
The food establishment must always maintain a hygienic environment with employees practicing best food safety rules.
Gain a clear understanding of clean schedules and why it is important.
Learn about the four stages of the food journey.
Learn about the importance of food handling equipment safely and keeping them clean.
Access Duration
The course will be directly delivered to you, and you have 12 months access to the online learning platform from the date you joined the course. The course is self-paced and you can complete it in stages, revisiting the lectures at any time.
Who is this Course aimed at?
Front-house employees
Waiters
Checkout staff
Food delivery drivers
Warehouse staff
Bar workers
Method of Assessment
At the end of the Food Safety – Level 1 you will be evaluated through an online multiple choice exam. In order to complete this program successfully and gain your professional qualification.
Certification
Those who successfully complete the course will be awarded the Level 1 Certificate in Food Safety by the Chartered Institute of Environmental Health. It will make you valuable to employers, and your motivation at gaining new skills will be recognised.
Awarding Body
CIEH (The Chartered Institute of Environmental Health) has been supporting professionals since 1883 and an awarding body for the environmental health sector. CIEH has been instrumental in developing several environmental standards in the public and health sectors contributing greatly to the overall wellbeing on a global scale. They set a high standard of improving public health and influencing policy. They provide educational opportunities and training for environmental health professionals working across the public and private sectors. It is with a vision to provide and support a healthier, cleaner and safer environment for all. 
Others jobs you can get
Waiters
Checkout staff
Kitchen porters
Other Benefits
Written and designed by the industry's finest expert instructors with over 15 years of experience
Repeat and rewind all your lectures and enjoy a personalised learning experience
Gain access to quality video tutorials
Unlimited 12 months access from anywhere, anytime
Save time and money on travel
Learn at your convenience and leisure
Eligible for a NUS discount card
Free Career Support Service
25% Discount on personal Statement and covering letter writing service
Free Access to Over 150 courses for 2 days (48 hours)
Free access to course before you purchase (For selected courses only)
---
Athlone, Westmeath, Dublin, Ireland
| | |
| --- | --- |
| Course Code | S 0811 |
| College Name | Study 365 |
| Course Category | DO NOT USE THIS - Health & Safety, Food Safety, Health & Safety |
| Course Type | Online Learning |
| Course Location | Athlone, Westmeath, Dublin, Ireland |
| Course Fee | 29 |
| Course Duration | 365 Days |
| Entry Requirements | • The course is suitable for all levels of employees and managers who work near food but don't directly handle it • Anyone with an interest in food hygiene and safety |
| Career Path | • Front House Receptionist – £18,385 per annum • Front House Manager – £23,911 per annum |
Course Provider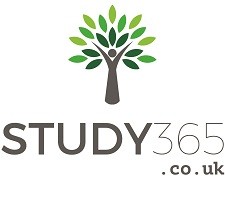 New Broad Street House, 35 New Broad Street, London. EC2M 1NH, United Kingdom, Cavan, United Kingdom
Make Enquiry
Please insert your contact details and any additional information you require and we will forward your request to Study 365.
Map
Study 365
New Broad Street House, 35 New Broad Street, London. EC2M 1NH, United Kingdom, Cavan, United Kingdom