Course Description
Farm Accounting and Taxation – Diploma Training Course
Today, farming is a business and whether you own a farm or are one of a household on a family run farm, it is to your advantage to have a sound basic knowledge of farm accounts and taxation, to be able to plan your finances and claim all the allowances you are entitled to. This course will help you to overcome any anxieties about keeping records and making tax returns. This course will help you to take a sensible and practical approach to the business of keeping accounts and making returns.
---
Course Contents
Getting Started
Controlling costs
Dealing with the Bank
A costing system
Tackling tax issues
Reliefs, Expenses, valuations
P.A.Y.E
VAT/Taxation
Profits / Capital allowances
Capital taxes
Income tax
This course will enable students to be more confident about completing farm accounts and tax forms. Students are provided with specimen copies of typical forms so that when they receive them for real, they will be completely familiar with them. This course will make their completion a relatively easy and straightforward matter. Today farming is a business and it will certainly be to your advantage to have some basic knowledge of farm accounts, taxation and making annual returns.
---
How distance learning works:
Continuous Assessment
At the end of each unit, an assignment is completed and sent to your tutor at the college. Each one will be promptly returned to you with helpful comments and your next study unit. Throughout your course you will receive regular feedback and encouragement from your tutor to help ensure the successful completion of your studies.
Confidentiality
All your course work and any correspondence with the college will be treated as strictly private and confidential.
Textbook
An excellent textbook, carefully chosen by our course writers to compliment this study programme, will be sent to you with your first study units. This is yours to keep for future reference.
Our Diploma
Here at Kilroy's College, our Diploma is awarded to students based on their work throughout their course. So, on successful completion of all your written assignments, you will receive your Kilroy's College Diploma in Farm Accounting.
The Future
Many of our students tell us that our courses have given them the confidence to go on to further study, to begin work or to change careers. Many of those in employment have received a promotion or an increase in salary as a result of completing a Kilroy's College course.
---
Advantages:
The College is open all year, so you can start studying at any time.
This Farm Accounting course allows you the flexibility and confidentiality of studying at home without having to take time out from work or other personal commitments.
It offers you valuable savings in time and transportation because you complete your entire course from home.
Once enrolled, you will receive everything that you need to get started in your student study pack.
---
---
| | |
| --- | --- |
| College Name | Kilroy's College |
| Course Category | Accountancy, Agriculture & Veterinary, Business, Farm Finance |
| Course Type | Distance Learning |
| Course Qualification | Diploma |
| Course Location | Dublin, Ireland |
| Location Postcode | Dublin 2 |
| Delivery mode | Distance Learning |
| Course Fee | 595.00 |
| Course Duration | 12 months |
| Course Times | All year enrolling |
| Title of Awarding | Kilroy's College Diploma in Farm Accounting |
| Entry Requirements | The good news is that you don't need any previous experience or qualification to take this Farm Accounting course. |
Course Provider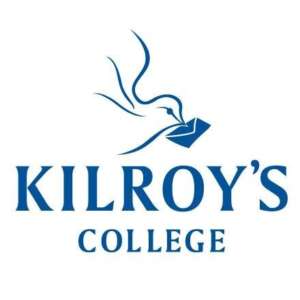 (01) 662 0539
Wentworth House, Dublin, Republic of Ireland
Make Enquiry
Please insert your contact details and any additional information you require and we will forward your request to Kilroy's College.