Course Description
Ethical Hacker Live Practice Lab
Overview:
Would you like to achieve an excellent online accredited UK qualification, which will demonstrate a high level of skill and knowledge? Look no further than this fantastic Ethical Hacker course.
The Ethical Hacker Practice-Lab will provide you with the necessary platform to gain hands on skills understanding different hacking tools and techniques. You will cover areas like Footprintting & Reconnaissance, Scanning Networks, Device & Dervice Enumeration, Working with Keyloggers, System Hacking Concept and Port & Process Monitoring. As well as Sniffers and Denial of Service attacks. These same tasks will help you understand the objectives and competencies required for Ethical Hacking certification exams.
Learning with Global Edulink has many advantages. The course material is delivered straight to you, and can be adapted to fit in with your lifestyle. It is created by experts within the industry, meaning you are receiving accurate information, which is up-to-date and easy to understand.
This course is comprised of professionally narrated e-Learning modules, interactive quizzes, tests and exams. All delivered through a system that you will have access to 24 hours a day, 7 days a week for 365 days (12 months). An effective support service and study materials will build your confidence to secure your qualification.
Course Objectives
Learn to scan networks, and understand system hacking
Understand foot-printing and reconnaissance
Understand port and process monitoring
Learn various mitigation and deterrent techniques
Course Curriculum
Module 01: Foot-printing and Reconnaissance
Module 02: Scanning Networks Part 1
Module 03: Scanning Networks Part 2
Module 04: Enumeration
Module 05: Keyloggers
Module 06: System Hacking Part 1
Module 07: System Hacking Part 2
Module 08: Port and Process Monitoring
Module 09: Viruses and Worms
Module 10: Sniffers
Module 11: Social Engineering
Module 12: Denial of Service
Module 13: Hacking Web Applications
Module 14: Network Vulnerabilities
Module 15: Vulnerability Scanning
Module 16: PKI Concepts
Module 17: Mitigation and Deterrent Techniques
Module 18: Transport Encryption
Course Description
This online training course is comprehensive and designed to cover the topics listed under the curriculum.
Other Benefits
Gain an accredited UK qualification
Access to excellent quality video tutorials
Learners will be eligible for an NUS Discount Card
One year's access to the course
Support by phone, live chat, and email
Join a friendly online learning platform
---
Athlone, Westmeath, Dublin, Ireland
| | |
| --- | --- |
| College Name | Global Edulink |
| Course Category | Computers & IT (Information Technology), IT Security |
| Course Type | Online Learning |
| Course Qualification | CPD |
| Course Location | Athlone, Westmeath, Dublin, Ireland |
| Course Fee | 89 |
| Course Duration | 365 Days |
| Entry Requirements | Learners should be age 16 or over, and must have a basic understanding of Maths, English, and ICT. |
| Career Path | This course has been created in line with the subjects covered by the Certified Ethical Hacker official exam, so after taking this course, you could go on to take the official exam. Once you have completed this Ethical Hacker course you are eligible for a number of high level roles, such as:Information Security Analyst (average UK yearly salary according to payscale.com: £33,130) Certified Ethical Hacker (average UK yearly salary according to payscale.com: £47,932) Penetration Tester (average UK yearly salary according to payscale.com: £36,799) Technical Analyst (average UK yearly salary according to payscale.com: £29,455) |
Course Provider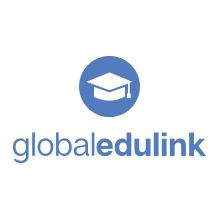 CityPoint, 1 Ropemaker Street, London, EC2Y 9HU, Dublin, United Kingdom
Make Enquiry
Please insert your contact details and any additional information you require and we will forward your request to Global Edulink.