Course Description
Learning to design a website requires mastering many different skills, from organizing the structure of the website, making sure it is easy to use and navigate, to designing the graphics and layout of the information.
This part-time web design course concentrates on the fundamentals of building a website. It starts with the basics, using HTML code to build a basic site, giving you a solid foundation in how a website is designed. The course then moves you into how to use a html editor for code, markup and prose.
The final section of the web design course then introduces you to GIMP – GNU Image Manipulation Program. Learning this tool allows you to manipulate images to make them suitable for websites and other online platforms.
You will also be introduced to Bootstrap which is a free front-end framework for faster and easier web development. Bootstrap includes HTML and CSS based design templates for typography, forms, buttons, tables, navigation, modals, image carousels and many other, as well as optional JavaScript plugins it also gives you the ability to easily create responsive designs.
On completion of the Diploma in Web Design Course graduates will be able to:
Use HTML5 to a competent level
Use the Bootstrap front-end framework
Design, construct and maintain Web pages and a Web site
Support the building, testing and refining of Web pages and sites
Experience virtual learning
IBAT is now offering 100% interactive learning via virtual classrooms, all at an affordable price. We're adapting along with the rest of the world, to the new normal. With an increasing shift towards online learning and as jobs become harder to find, now is the time to take initiative and upskill by gaining a diploma from the comfort of your own home.
Benefit from live sessions with our expert tutors who are teaching in real-time and can therefore engage with you directly. Seize this opportunity to boost your prospects and stay ahead of the competition.
---
| | |
| --- | --- |
| Course Code | CFTDWD1 |
| College Name | IBAT College, Dublin |
| Course Category | Computers & IT (Information Technology), Web Design |
| Course Type | Classroom Based |
| Course Qualification | Diploma |
| Course Location | Dublin, Ireland |
| Location Postcode | Dublin 2 |
| Course Start Date | 3rd February 2021 |
| Course End Date | 14th April 2021 |
| Course Fee | 850 |
| Course Duration | 10 Weeks |
| Course Times | Wednesday Evenings, 6.30pm - 9.00pm |
| Title of Awarding | Diploma in Web Design Course |
| Entry Requirements | No prior academic qualification or professional experience in web design is required. The programme is ideally suited if you are just starting to work in the area of web design, or would like to do so. |
| Career Path | Upon completion of the IBAT College Dublin Diploma in Web Design course, students will be able to design a basic website and maintain and update existing websites. They will have a good understanding of how HTML works, be competent using Bootstrap and be able to do some basic image manipulation in GIMP. As businesses move online it is becoming increasingly important that marketing and sales functions particularly have an understanding of the basic principles of web development and can update information about their product and or/services online. Students who graduate with an IBAT College Diploma in Web Design and are interested in furthering their study in the area of web development are eligible to progress onto the more advanced Diploma in Front End Development. |
Course Provider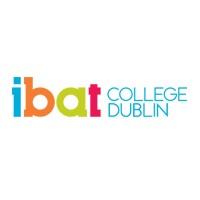 16-19 Wellington Quay, Dublin, Republic of Ireland
Make Enquiry
Please insert your contact details and any additional information you require and we will forward your request to IBAT College, Dublin.
Map
IBAT College, Dublin
16-19 Wellington Quay, Dublin, Republic of Ireland