Course Description
Diploma in Visual C# Programming Course with .NET Visual Studio
The Diploma in the Foundations of Visual C# Programming using Visual Studio is intended for anyone who is new to software development and wants, or needs, to gain an understanding of programming fundamentals and object-oriented programming concepts.
Microsoft Visual C# programs run on the .NET runtime.  By making use of the .NET framework library and other third-party libraries, Visual C# developers can build modern console, desktop, web and mobile applications. The Microsoft Visual C# programming language is also similar to JAVA with its foundations in the C and C++ languages, so if you already know C, C++, or Java, then C# will be easy to grasp.
The Diploma in the Foundations of Visual C# Programming using Visual Studio offers extensive hands-on experience through programming exercises provided at the end of each section of the Diploma. You will learn the language foundations and learn how to use Object Oriented techniques to design and build applications. The course will introduce the fundamental object oriented concepts of inheritance, polymorphism and abstraction that are widely applicable to modern programming languages.
This course emphasizes programming quality through proven software-development techniques. Students acquire the skills that underlie quality programming in producing robust working programs. This hands-on approach rapidly builds the confidence of programmers, and all programming concepts are presented in the context in which they will be used.
The course provides a starting point for students wishing to undertake Microsoft exam 70-483 – Programming in C# although further study is required before sitting the exam.
Experience virtual learning
IBAT is now offering 100% interactive learning via virtual classrooms, all at an affordable price. We're adapting along with the rest of the world, to the new normal. With an increasing shift towards online learning and as jobs become harder to find, now is the time to take initiative and upskill by gaining a diploma from the comfort of your own home.
Benefit from live sessions with our expert tutors who are teaching in real-time and can therefore engage with you directly. Seize this opportunity to boost your prospects and stay ahead of the competition.
---
| | |
| --- | --- |
| Course Code | CIBDVCVS1P |
| College Name | IBAT College, Dublin |
| Course Category | Computer Programming, Computers & IT (Information Technology) |
| Course Type | Classroom Based |
| Course Qualification | Diploma |
| Course Location | Dublin, Ireland |
| Location Postcode | Dublin 2 |
| Course Start Date | 4th February 2021 |
| Course End Date | 22nd April 2021 |
| Course Fee | 1,195 |
| Course Duration | 11 Weeks |
| Course Times | Thursday Evenings, 6.30pm - 9.30pm |
| Title of Awarding | Diploma in Visual C# Programming Course with .NET Visual Studio |
| Entry Requirements | This course has been specifically designed for Developers who have previous programming or web development knowledge. Students who have completed the Diploma in Computer Programming or completed the Diploma in Front End Web Development are also eligible. |
| Career Path | At present there is major demand for Visual C# developers. Increasingly businesses are turning to C# because of its diversity and rapid application development capacities. Another area with a growing demand for C# developers is the gaming industry. While C++ has traditionally been the language of choice for many gaming companies, its younger sibling C# is now making headway. This course will position you to work within a business or web design company that has a requirement to develop and maintain secure core business and mission critical systems for multiple channels and devices. |
Course Provider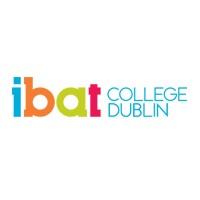 16-19 Wellington Quay, Dublin, Republic of Ireland
Make Enquiry
Please insert your contact details and any additional information you require and we will forward your request to IBAT College, Dublin.
Map
IBAT College, Dublin
16-19 Wellington Quay, Dublin, Republic of Ireland