Course Description
Diploma in The Irish-American Diaspora – January 2021
The tendency in the teaching of Irish history at second and third level is to acknowledge that a lot of Irish people left the country in the second half of the nineteenth century, and to then ignore what happened to them after they departed.
To what extent did Irish people contribute to the history and development of North America? How supportive were Irish exiles of the cause of Irish nationalism, and indeed Irish unionism, in the 19th and 20th centuries? This course aims to fill a major gap in the teaching of Irish history by examining what became of Irish men and women after they stepped on board emigrant ships to North America.
It will focus on the wider experience of exile, discrimination, coming to terms with new political realities, organisation, corruption, achievement and integration. It will also highlight the individual narratives of some extraordinary Irish male and female exiles. The course will focus equally on Irish migration to the eastern and western USA. The latter has also been widely ignored in Irish-American historiography.
---
Course Provider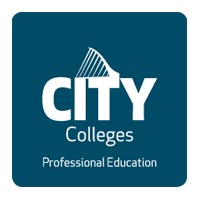 Wicklow House, 84-88 South Great George's Street, Dublin, Republic of Ireland
Make Enquiry
Please insert your contact details and any additional information you require and we will forward your request to City Colleges.
Map
City Colleges
Wicklow House, 84-88 South Great George's Street, Dublin, Republic of Ireland