Course Description
Diploma in Supply Chain Management
This diploma will be of benefit to you if you wish to further your knowledge in the areas of procurement and supply chain management.
It is designed to provide you with a comprehensive introduction to procurement, supply chain design, and supply chain management. It is intended to equip you with the knowledge necessary to identify, and select, appropriate procurement and supply chain strategies.
You will be introduced the concepts of procurement and supply chain management. The concepts of value chains, value chain analysis and supply chain optimisation will be examined. During the programme you will be introduced to the importance of aligning procurement strategy with the business strategy within an organisation.
You will also obtain knowledge of how the SCM concept has profoundly influenced traditional purchasing management approaches and philosophies.
Modules:
The nature and scope of procurement and supply chain management
Defining the concept of purchasing
The concept of logistics, reverse logistics, supply chains and supply chain vulnerability
The value chain and its role in formulating business strategy
The impact that SCM has had on traditional purchasing management approaches and philosophies
Decision-making models
Global trade and supply chain management
The importance of global infrastructure to optimal SCM
Experience virtual learning
IBAT is now offering 100% interactive learning via virtual classrooms, all at an affordable price. We're adapting along with the rest of the world, to the new normal. With an increasing shift towards online learning and as jobs become harder to find, now is the time to take initiative and upskill by gaining a diploma from the comfort of your own home.
Benefit from live sessions with our expert tutors who are teaching in real-time and can therefore engage with you directly. Seize this opportunity to boost your prospects and stay ahead of the competition.
---
| | |
| --- | --- |
| Course Code | CIBDSCM1P |
| College Name | IBAT College, Dublin |
| Course Category | Business, Supply Chain |
| Course Type | Classroom Based |
| Course Qualification | Diploma |
| Course Location | Dublin, Ireland |
| Location Postcode | Dublin 2 |
| Course Start Date | 17th February 2021 |
| Course End Date | 5th May 2021 |
| Course Fee | 1,395 |
| Course Duration | 11 Weeks |
| Course Times | Wednesday Evenings, 6.30pm - 9.30pm |
| Title of Awarding | Diploma in Supply Chain Management |
| Entry Requirements | You should have an interest in broadening your knowledge in supply chain management if you wish to apply. No prior academic qualification or professional experience in supply chain management is required. |
| Career Path | The course has been designed to be of interest to you if you are looking for knowledge of the broad areas of supply chain management. It is also suitable if you wish to further develop your knowledge around the strategic management function and, in particular, how your organisation can use the SCM (supply chain management) concept to create and/or retain a competitive advantage. Potential opportunities if you successfully complete the programme may include: Buyer/Planner Logistics Specialist Manager Inventory/Purchasing Purchasing & Planning Manager Reorder Planner Store Demand Analyst Supply Chain Analyst/Specialist/Associate Manager |
Course Provider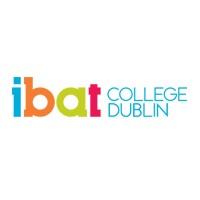 16-19 Wellington Quay, Dublin, Republic of Ireland
Make Enquiry
Please insert your contact details and any additional information you require and we will forward your request to IBAT College, Dublin.
Map
IBAT College, Dublin
16-19 Wellington Quay, Dublin, Republic of Ireland