Course Description
Diploma in Strategic Business Management
This business leadership programme introduces you to a range of business management and leadership frameworks. It explores what organisations are looking for in modern management. Key leadership and management issues will be discussed and you will develop your own leadership style to get results. Your confidence and ability as a manager will be enhanced, and you will understand how relationships impact on leadership.
Throughout the programme, you will build up a toolbox of approaches for business planning and performance management, and discover new leadership concepts and begin to understand your own leadership style. You will be enabled to enhance your own personal effectiveness and become equipped with best practice and innovative thinking on strategy and leadership. The programme will support you to extend your professional network through meeting other practicing managers, and sharing your experiences.
The programme is structured to develop your confidence, even if you have no formal training in management, by providing a comprehensive toolkit that covers the key aspects of management, and provides a solid foundation for your career as a team leader, supervisor or front-line manager.
You will become empowered to use enhanced staff management concepts and theories, develop plans and practice strategic leadership and future planning.
Modules:
Strategic Management Principles
Making Strategy Everyone's Job
Tools for Business Planning and Performance Management
Understanding Leadership
Developing leadership styles and the need to be strategic
The Leader Within
Leading successful change – improving performance
How to Communicate as a Leader
Motivating the Team
Dealing with conflict, poor performance and problems
Experience virtual learning
IBAT is now offering 100% interactive learning via virtual classrooms, all at an affordable price. We're adapting along with the rest of the world, to the new normal. With an increasing shift towards online learning and as jobs become harder to find, now is the time to take initiative and upskill by gaining a diploma from the comfort of your own home.
Benefit from live sessions with our expert tutors who are teaching in real-time and can therefore engage with you directly. Seize this opportunity to boost your prospects and stay ahead of the competition.
---
| | |
| --- | --- |
| Course Code | CIBDSBM1P |
| College Name | IBAT College, Dublin |
| Course Category | Business, Business Management |
| Course Type | Classroom Based |
| Course Qualification | Diploma |
| Course Location | Dublin, Ireland |
| Location Postcode | Dublin 2 |
| Course Start Date | 23rd February 2021 |
| Course End Date | 11th May 2021 |
| Course Fee | 1,395 |
| Course Duration | 11 Weeks |
| Course Times | Tuesday evenings, 6.30pm - 9.30pm |
| Title of Awarding | Diploma in Strategic Business Management |
| Entry Requirements | Entry is based on each applicant's own merits and work experience. No prior academic qualification or professional experience in human resource management or leadership is required. The programme is ideally suited if you wish to develop your organisational and/or staff leadership practices to better manage your team and/or organisation. |
| Career Path | On completion of this programme you will have a greater understanding of your own strengths as well as those of your colleagues. You will have gained the skills to structure, formalise and implement a leadership style and align your management skills with best in practice to improve your career and job prospects. This means that while this programme may not necessarily set you up for a profession in its own right it should provide you with skills and competencies to support your career development within you own field, in roles such as: (Assistant/Trainee) Manager Head of Function Operations Manager Production Supervisor Team Leader |
Course Provider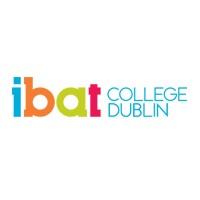 16-19 Wellington Quay, Dublin, Republic of Ireland
Make Enquiry
Please insert your contact details and any additional information you require and we will forward your request to IBAT College, Dublin.
Map
IBAT College, Dublin
16-19 Wellington Quay, Dublin, Republic of Ireland