Course Description
Diploma in Sales and Marketing
This sales and marketing course has been developed to meet the needs of working professionals, managers and supervisory staff, from various non-marketing and sales backgrounds, who may wish to develop skills and techniques to effectively function within the areas of sales and/or marketing.
Undertaking this programme will facilitate you to strengthen the relationship between sales and marketing departments within your company. If you are working within the industry, it will facilitate you to support your company to gain more value from the sales environment, to extend its online business presence and improve relevant communications.
On completion of this course you will be able to understand the principles and practices of effective sales and marketing, be able to develop a corporate brand, and present sales and marketing pitches with greater authority.
Modules
The Essentials of Sales and Marketing
Services Marketing
Marketing Communications
Digital Marketing
Development & Role of Selling in Marketing
The Sales Environment
Sales Responsibilities & Preparation
Sales Management Organisation & Control
This course is designed for you:
If you are interested in developing your sales and/or marketing knowledge.
If you want to develop sales and marketing skills consistent with the current principles and practices.
If you want to formalise your sales and marketing skills with best in practice and improve your career and job prospects.
If you want to bring best in class marketing principles to your business ensure optimum success.
If you want to differentiate your company and yourself in your ability to manage sales, marketing and communications function.
If you want to gain the skills to structure, formalise and implement sales and marketing campaigns.
Experience virtual learning
IBAT is now offering 100% interactive learning via virtual classrooms, all at an affordable price. We're adapting along with the rest of the world, to the new normal. With an increasing shift towards online learning and as jobs become harder to find, now is the time to take initiative and upskill by gaining a diploma from the comfort of your own home.
Benefit from live sessions with our expert tutors who are teaching in real-time and can therefore engage with you directly. Seize this opportunity to boost your prospects and stay ahead of the competition.
---
| | |
| --- | --- |
| Course Code | CIBDSM1P |
| College Name | IBAT College, Dublin |
| Course Category | Business, Sales & Marketing |
| Course Type | Classroom Based |
| Course Qualification | Diploma |
| Course Location | Dublin, Ireland |
| Location Postcode | Dublin 2 |
| Course Start Date | 17th February 2021 |
| Course End Date | 5th May 2021 |
| Course Fee | 1,395 |
| Course Duration | 11 Weeks |
| Course Times | Wednesday Evenings, 6.30pm - 9.30pm |
| Title of Awarding | Diploma in Sales and Marketing |
| Entry Requirements | No prior academic qualification or professional experience in sales and/or marketing is required. The programme is ideally suited if you are looking for additional sales and/or marketing expertise to support you in your current role, or are seeking to move into the area of sales and/or marketing. |
| Career Path | On completion of this sales and marketing course there are excellent career opportunities for individuals with good creative, analytical and interpersonal skills who can demonstrate your ability to develop, communicate and implement sales and marketing campaigns. Some roles which may be of interest to you on completion of this programme include: (Assistant) Director/Head of Sales and Marketing Digital Marketing & Sales Executive Marketing Content Co-ordinator Sales Administrator/Executive/Manager Sales and Marketing Manager Sales and Marketing Support executive Sales/Business Development Executive (Technical) Sales Representative |
Course Provider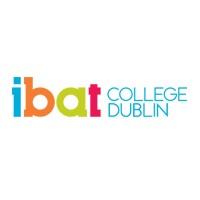 16-19 Wellington Quay, Dublin, Republic of Ireland
Make Enquiry
Please insert your contact details and any additional information you require and we will forward your request to IBAT College, Dublin.
Map
IBAT College, Dublin
16-19 Wellington Quay, Dublin, Republic of Ireland