Course Description
Diploma in Relational Database – January 2021
Relational databases are the bedrock of transactional processes and are used extensively in almost all businesses. A standard set of methodologies has been developed to help architects and data modellers to structure data at rest and identify the relationships between data elements e.g.; entity relationship diagrams. Further approaches like 'data flow diagrams' have been developed to identify when data needs to be moved from one location to another or from one state to another e.g.; the data is moved to the processor so that it is converted to a human readable form rather than a binary form used internally in the computer.
The student will understand and be able to design and use data fields, records, tables and databases. They will be able to create databases and tables and know how to create, read, update or delete data. They will be able to use and manipulate data types like characters, strings, numerical, dates and time.  They will also be able to connect applications to databases, process data and disconnect applications from the databases. The student will understand the basics of data access controls and the granularity of controls available.  Students will understand the use of single and multi-field indexes for performance and sorting purposes.
Course Fee
---
Classroom:
€1,095 (€1,195 if paying in instalments)
Online:
€695 (€795 if paying in instalments)
---
Course Provider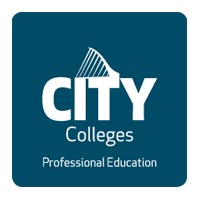 Wicklow House, 84-88 South Great George's Street, Dublin, Republic of Ireland
Make Enquiry
Please insert your contact details and any additional information you require and we will forward your request to City Colleges.
Map
City Colleges
Wicklow House, 84-88 South Great George's Street, Dublin, Republic of Ireland