Course Description
Studying psychology is of interest to everyone, both in terms of getting to know ourselves, the world around us, and the people in it.  Learning about how we think and how this influences aspects of our behaviour helps enormously in daily life.  Having a depth of psychology knowledge to draw on helps in understanding our interactions with others, our cognitive performances, our ability to cope under pressure and have a new-found understanding for humanity.  It can help improve our mental health, our employment, and relationships.
This Diploma in Psychology emphasises psychology as the scientific study of the mind and behaviour, specifically how the mind works and how it influences behaviour.  Psychology is a multifaceted discipline and the Diploma includes many component fields of study such as cognitive psychology, developmental (child to adult) psychology, social psychology. Engaging with the Diploma will help you to better understand yourself and better appreciate differences with others.  We all apply psychology in our everyday lives, and it helps to know why we and others might behave in certain ways and exhibit certain patterns to that behaviour.
On successful completion of this Diploma you will be able to:
1.       Describe the key concepts and theoretical perspectives of the main areas within the field of psychology.
2.       Evaluate the internal processes associated with cognitive psychology
3.       Demonstrate insight into how psychology evolves over the lifetime of a person
4.       Outline how the self is influenced by social and cultural surroundings
5.       Describe individual differences between the self and other in day-to-day living
Experience virtual learning
IBAT is now offering 100% interactive learning via virtual classrooms, all at an affordable price. We're adapting along with the rest of the world, to the new normal. With an increasing shift towards online learning and as jobs become harder to find, now is the time to take initiative and upskill by gaining a diploma from the comfort of your own home.
Benefit from live sessions with our expert tutors who are teaching in real-time and can therefore engage with you directly. Seize this opportunity to boost your prospects and stay ahead of the competition.
---
| | |
| --- | --- |
| Course Code | IPI0PSY1 |
| College Name | IBAT College, Dublin |
| Course Category | Health Care, Humanities & Social Sciences, Psychology Courses |
| Course Type | Classroom Based |
| Course Qualification | Diploma |
| Course Location | Dublin, Ireland |
| Location Postcode | Dublin 2 |
| Course Start Date | 15th February 2021 |
| Course End Date | 3rd May 2021 |
| Course Fee | 1,195 |
| Course Duration | 11 Weeks |
| Course Times | Monday Evenings, 6.30pm - 9.30pm |
| Title of Awarding | Diploma in Psychology |
| Entry Requirements | Previous study of psychology is not needed. Applicants should have a strong interest in psychology, and human thinking and behaviour. |
| Career Path | Following successful completion of the programme, graduates can embark on a career in psychology. The final topic on the syllabus addresses careers in psychology and what is involved in becoming a psychologist. Areas of interest here include clinical psychology, health and occupational psychology, counselling and therapy, educational and learning psychology. The programme can also open doors in the human-centred aspects of businesses such as HRM and marketing. Human resource manager Research roles Psychotherapist Social worker Counselor Analyst Teacher |
Course Provider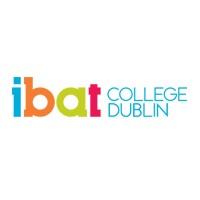 16-19 Wellington Quay, Dublin, Republic of Ireland
Make Enquiry
Please insert your contact details and any additional information you require and we will forward your request to IBAT College, Dublin.
Map
IBAT College, Dublin
16-19 Wellington Quay, Dublin, Republic of Ireland