Course Description
Diploma in Psychoanalysis – January 2021
This module presents an in depth introduction to the basic concepts in Psychoanalysis. This introductory module will help students to understand the history and origins of psychoanalysis, the theory developed by Freud and the analysis of some of his most important cases where theory meets clinical work.
Over the course of ten classes, the student will be brought through a series of lectures dealing with concepts which are central to psychoanalysis, such as the unconscious, hysteria, obsessional neurosis, libido theory, repression and the Oedipal complex. These will be addressed theoretically and with reference to case studies. The last four weeks of the module will address the post-Freudian developments in psychoanalysis, with an emphasis on the respective aspects of Freudian theory upon which they are based. Finally, the module will address the position of psychoanalysis in relation to the challenges thrown up by the movement towards evidence based treatments and prevailing psychiatric diagnostic categories.
This course is offered three times per year, in January, April and September.
---
Course Provider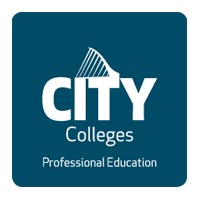 Wicklow House, 84-88 South Great George's Street, Dublin, Republic of Ireland
Make Enquiry
Please insert your contact details and any additional information you require and we will forward your request to City Colleges.
Map
City Colleges
Wicklow House, 84-88 South Great George's Street, Dublin, Republic of Ireland