Course Description
Diploma in Predictive Data Analytics
Predictive Analytics is widely used in marketing, financial services, retail, travel and many other areas. The field is growing fast, fuelled by availability of new data sets and sources, increases in computing power, and the ongoing, relentless search for competitive advantage.
Predictive Analytics is the practice of extracting information from existing data sets in order to determine patterns and predict future outcomes and trends. It uses a number of advanced techniques, including data mining and modelling to help decision makers with future forecasts. It aims to predict the probability of the occurrence of future events such as customer churn, loan defaults, and stock market fluctuations.
Predictive Analytics involves everything from sophisticated statistical modelling to relatively simple data mining and is transforming virtually every industry as it provides the ultimate competitive advantage.
This programme will teach you how to identify situations where predictive data analytics can add value by better meeting customer needs, realising smarter allocation of marketing budgets, and improving the financial performance of your company.
You will know when to use the following modelling techniques, and understand their relevant pros and cons:
Factor analysis for data reduction
Multiple regression for prediction purposes
Multiple discriminant analysis for classification
Cluster analysis for better segmentation
Each week, class time will be allocated for you to work with RapidMiner, learning how to analyse and interpret a different multivariate statistical technique using a real-world dataset.
On completion of the programme, you will be able to apply learned theory and start building a more data-driven culture within your organisation.
In the end, you will be able to apply all learned theory into practice and start building a more data-driven culture within your organisation.
Experience virtual learning
IBAT is now offering 100% interactive learning via virtual classrooms, all at an affordable price. We're adapting along with the rest of the world, to the new normal. With an increasing shift towards online learning and as jobs become harder to find, now is the time to take initiative and upskill by gaining a diploma from the comfort of your own home.
Benefit from live sessions with our expert tutors who are teaching in real-time and can therefore engage with you directly. Seize this opportunity to boost your prospects and stay ahead of the competition.
---
| | |
| --- | --- |
| Course Code | CDIPPDA1P |
| College Name | IBAT College, Dublin |
| Course Category | Business, Data Analytics |
| Course Type | Classroom Based |
| Course Qualification | Diploma |
| Course Location | Dublin, Ireland |
| Location Postcode | Dublin 2 |
| Delivery mode | Classroom based |
| Course Start Date | 23rd February 2021 |
| Course End Date | 11th May 2021 |
| Course Fee | 1,250 |
| Course Duration | 11 weeks |
| Course Times | Tuesdays 6.30pm-9.30pm |
| Title of Awarding | Diploma in Predictive Data Analytics |
| Entry Requirements | This programme is suited for individuals with a variety of different experience levels, and while there is no academic requirement for entry, all applicants should demonstrate an interest in and an aptitude for data analytics. Basic computer literacy is a requirement with a digital literacy certificate or equivalent. If you are eager to learn more about data analytics and predictive modelling, you should consider this programme. Specifically, if you are A business manager, who wants to have a better grasp and understanding of data models and how to build a strategy based on this data A marketing or financial professional, who wishes to improve your analytical skills An individual with a technical background who is interested in marketing or financial data analysis An individual with no technical background and are interested in exploring careers in data analytics. The programme will introduce you to RapidMiner for predictive analytics which radically reduces the time needed to unearth opportunities and risks. If you've never used RapidMiner before we will help you to get started. We will show you how to install the software and explain corresponding concepts as we move through the material. However, it should be noted that while this is not a statistics course, all the techniques are based on the theory of statistics and you will need to understand basic business statistical concepts, including: Mean/average Standard deviation Normal distribution |
| Career Path | Data Analysts are in strong demand in industries as diverse as: pharmaceuticals, marketing, finance and insurance, as well as cloud computing.= Prospective employers, therefore, include any company that requires detailed, robust analysis of data sets; some examples include: ICT companies (e.g. Google, eBay, Facebook, Amazon, Paddy Power), The pharmaceutical industry (e.g. Jansen, Merck, GSK), The financial services industry (e.g. Bank of Ireland, AXA, EY, Accenture, Deloitte) |
Course Provider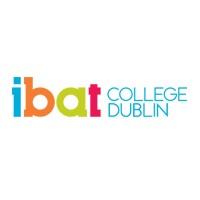 16-19 Wellington Quay, Dublin, Republic of Ireland
Make Enquiry
Please insert your contact details and any additional information you require and we will forward your request to IBAT College, Dublin.
Map
IBAT College, Dublin
16-19 Wellington Quay, Dublin, Republic of Ireland