Course Description
Diploma in Predictive Data Analysis – January 2021
Analytics is typically undertaken for a variety of reasons. The most basic and common use is to understand what is currently happening. Counts of things e.g.; how many product A units were sold in EMEA region. The second reason is correlation and control. Typical in this space are concepts like averages and variance. Finally, there is the concept of predictive analytics. Analytics must enable oversight and management and where appropriate diagnostics and root cause identification.
The student will understand the impact of data quality on analytics. The student will understand data management concepts and have an overview of the more common approaches and issues encountered in preparing data for analytics.
The student will have a basic understanding of statistics, correlation and pattern recognition that enables prediction. Further, the student will use probability to guide interpretation of analytics.
Fee
Classroom:
€1,095 (€1,195 if paying in instalments)
Online:
€695 (€795 if paying in instalments)
---
Course Provider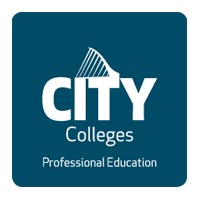 Wicklow House, 84-88 South Great George's Street, Dublin, Republic of Ireland
Make Enquiry
Please insert your contact details and any additional information you require and we will forward your request to City Colleges.
Map
City Colleges
Wicklow House, 84-88 South Great George's Street, Dublin, Republic of Ireland