Course Description
Diploma in Occupational Psychology
Regardless of the type of workplace, (large or small, global or local, corporate or non-corporate, service or product, etc.), all have people contributing to them.  It is imperative that people understand how they impact and are impacted by their workplace.  People, and their attitudes and motivations in their workplaces have a strong bearing on their workplace.  A knowledge of workplace psychology can contribute strongly to organisations, business and their management.  This Diploma aims to provide students will this knowledge.
On successful completion of this Diploma the learner will be able to:
1.       Evaluate key theories of psychology as applied in modern workplaces and organisations
2.       Outline theories of job design and job analyses, including employee assessment
3.       Explain how attitudes and motivation influence behaviour in the workplace
4.       Recognise and respond appropriately to work-related stress
5.       Identify and evaluate the effectiveness of technology enhancing the world of work
6.       Identify and evaluate the effectiveness of technology enhancing the world of work
The programme affords the opportunity of exploring IBM Enterprise Design Thinking philosophy and obtaining their associated Practitioner Badge.  Enterprise Design Thinking is a framework to solve users' (employees, managers, customers, business partners, etc.) problems at the speed and scale of the modern enterprise.  It sees problems and solutions as an on-going conversation, focusing on user outcomes, restless reinvention and diverse empowered teams.
Experience virtual learning
IBAT is now offering 100% interactive learning via virtual classrooms, all at an affordable price. We're adapting along with the rest of the world, to the new normal. With an increasing shift towards online learning and as jobs become harder to find, now is the time to take initiative and upskill by gaining a diploma from the comfort of your own home.
Benefit from live sessions with our expert tutors who are teaching in real-time and can therefore engage with you directly. Seize this opportunity to boost your prospects and stay ahead of the competition.
---
| | |
| --- | --- |
| Course Code | IPI0PSY2 |
| College Name | IBAT College, Dublin |
| Course Category | Health Care, Humanities & Social Sciences, Psychology Courses |
| Course Type | Classroom Based |
| Course Qualification | Diploma |
| Course Location | Dublin, Ireland |
| Location Postcode | Dublin 2 |
| Course Start Date | 25th February 2021 |
| Course End Date | 20th May 2021 |
| Course Fee | 1,300 |
| Course Duration | 12 Weeks |
| Course Times | Thursday Evenings, 6.30pm - 9.30pm |
| Title of Awarding | Diploma in Occupational Psychology |
| Entry Requirements | While it is helpful to have completed the Diploma in Psychology (or equivalent), it is not an absolute requirement. You should have a strong interest in human interactions in workplace environments. |
| Career Path | If you would like to pursue further studies, you can take other IBAT psychology Diplomas – The Diploma in Psychology, The Diploma in Human Resource Management. You can also explore a career in psychology, specifically organisational psychology, or the psychology aspects of human resources management. |
Course Provider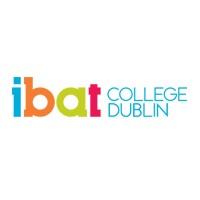 16-19 Wellington Quay, Dublin, Republic of Ireland
Make Enquiry
Please insert your contact details and any additional information you require and we will forward your request to IBAT College, Dublin.
Map
IBAT College, Dublin
16-19 Wellington Quay, Dublin, Republic of Ireland