Course Description
Diploma in Network Infrastructure – January 2021
Information networks form the basis of modern communications globally. Most forms of data (e.g.; audio, video, numerical, text or technical specifications or images)  can be digitised and transmitted over typically Transmission Control Protocol/Internet Protocol (TCP/IP) based networks. Today's technology supports speeds measured in tens of giga-bits, thus transfer speeds are fast. Latency is important in terms of switching and turnaround times for information transfers. Different typologies are best suited to different solutions. Wireless communications in the forms of Bluetooth and WiFi are available in most homes and almost all businesses today.
The student will understand the uses and types of networks available. The student will be able to suggest appropriate network solutions for small and medium sized businesses. The student will know and be able to advise on the correct use of network equipment like routers, switches and hubs. The student will be able to provide network isolation and security techniques. The student will be aware of both the vulnerabilities of different network types and appropriate security measures that minimize the risk of these being exploited. The student will have a solid understanding of the concepts of bandwidth and latency and the OSI layers upon which modern network protocols are based. The student will have a detailed knowledge of some network protocols and an awareness of others. The student will be equipped with the skills necessary to acquaint oneself with other network protocols.
Fees:
Classroom:
€1,095 (€1,195 if paying in instalments)
Online:
€695 (€795 if paying in instalments)
---
Course Provider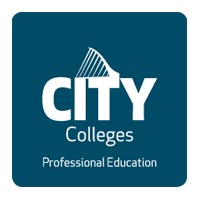 Wicklow House, 84-88 South Great George's Street, Dublin, Republic of Ireland
Make Enquiry
Please insert your contact details and any additional information you require and we will forward your request to City Colleges.
Map
City Colleges
Wicklow House, 84-88 South Great George's Street, Dublin, Republic of Ireland