Course Description
Diploma in Negotiation and Conflict Management
In the ever-changing environment of modern business, firms start and grow by virtue of successful negotiations and by developing long-term relationships among the different individual involved. By the same token, such relationships can break down due to ineffective negotiating behaviour and conflict management approaches.
Negotiation and conflict resolution are crucial skills both inside and outside of work. They are vital for everything from negotiating agreements, negotiating commitment to carry out agreements and changing agreements that are no longer optimal. In addition, leaders, managers, and supervisors spend significant amounts of their time resolving conflicts, mediating disputes and negotiating with others The ability to negotiate effectively and manage conflict is one of the most valuable skill sets within organisations.
This course will start with the conceptual framework of negotiations as it applies to all areas of negotiation in both the public and private sectors. As the course progresses, you will focus on business negotiation skills and strategies designed to help you maintain healthy business relationships. Specifically, you will learn about the concepts, processes, strategies, and ethical issues related to negotiation as well as appropriate conduct in multicultural business contexts. You will examine strategies that are effective as well as those that are not. If a strategy works, you will determine how well it works and discuss alternatives to the less effective approaches. You will also identify various patterns of negotiation and conflict resolution in different national and cultural contexts, and you will gain an understanding of the influence of national and cultural variations in the decision-making process.
You'll learn how to identify negotiation opportunities, address conflicts and gain an understanding of the unique challenges that exist when individuals, groups and organisations face potential or existing conflict. Through participation in role-playing negotiation exercises with your peers in class, you'll explore a broad spectrum of negotiation strategies, new tactics to solve ongoing differences and models for securing cooperation and agreement in competitive environments.
You will also learn to better understand the theory, processes, and practices of negotiation, conflict resolution, and relationship management so that you can be a more effective negotiator in a wide variety of situations. If you take advantage of the opportunities this course offers, you will be more comfortable and more productive managing negotiations as well as professional and personal relationships.
Experience virtual learning
IBAT is now offering 100% interactive learning via virtual classrooms, all at an affordable price. We're adapting along with the rest of the world, to the new normal. With an increasing shift towards online learning and as jobs become harder to find, now is the time to take initiative and upskill by gaining a diploma from the comfort of your own home.
Benefit from live sessions with our expert tutors who are teaching in real-time and can therefore engage with you directly. Seize this opportunity to boost your prospects and stay ahead of the competition.
---
| | |
| --- | --- |
| Course Code | CDIPNCM1P |
| College Name | IBAT College, Dublin |
| Course Category | Business, Human Resources & Personnel |
| Course Type | Classroom Based |
| Course Qualification | Diploma |
| Course Location | Dublin, Ireland |
| Location Postcode | Dublin 2 |
| Delivery mode | Classroom based |
| Course Start Date | 15th February 2021 |
| Course End Date | 3rd May 2021 |
| Course Fee | 995 |
| Course Duration | 11 weeks |
| Course Times | Mondays 6:30pm-9:30pm |
| Title of Awarding | Diploma in Negotiation and Conflict Management |
| Entry Requirements | Entry to this course is based on each applicant's merits and work experience and is ideally targeted toward the individual who wishes to develop negotiation and conflict management practices to better manage their team, customers or organisation. |
| Career Path | This Diploma in Negotiation and Conflict Management is aimed at participants who are looking for a knowledge and understanding of the whole area of negotiation and conflict Management in practice. The course is relevant to a wide spectrum of professionals who seek to maximize their outcomes and build partnerships in a variety of business situations. The program is open to anyone interested in gaining and improving their negotiation tools and skills. |
Course Provider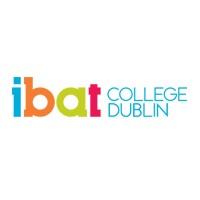 16-19 Wellington Quay, Dublin, Republic of Ireland
Make Enquiry
Please insert your contact details and any additional information you require and we will forward your request to IBAT College, Dublin.
Map
IBAT College, Dublin
16-19 Wellington Quay, Dublin, Republic of Ireland