Course Description
Diploma in Monetary Policy And Open Economy – Level 3
Diploma in Monetary Policy And Open Economy – Level 3
Overview
Monetary policy is a tool used by economies to control the cost of very short term borrowing or the money supply. It is a powerful tool that is used to ensure price stability and can also be used to control the open market operations of a country. This Diploma in Monetary Policy and Open Economy – Level 3 Certification will touch more on this subject by combining both theories and practices of monetary policy and open economy and hence, is a great jumpstart if you wish to get into or progress in a related industry.
This comprehensive course will first thoroughly enlighten you about balance of payments, exchange rates and economic activities, followed by modules that will explore about the macroeconomic policy in an open economy. This course has also planned on giving you insights about the fixed exchange rates, central bank intervention and regional currency arrangements that will definitely help you expand in your current job role.
This thought provoking course is a wonderful opportunity to learn about global capital flows, financial instability and the international monetary policy, which are all common within an open economy. This course will also take it a step further by educating you about the economies of developing countries, so that you get to understand about real life scenarios such as unemployment, economic regression, etc
The course has been endorsed under the ABC Awards and Certa Awards Quality Licence Scheme. This means that Global Edulink* has undergone an external quality check to ensure that the organisation and the courses it offers, meet defined quality criteria. The completion of this course alone does not lead to a regulated qualification* but may be used as evidence of knowledge and skills gained. The Learner Unit Summary may be used as evidence towards Recognition of Prior Learning if you wish to progress your studies in this subject. To this end the learning outcomes of the course have been benchmarked at Level 3 against level descriptors published by Ofqual, to indicate the depth of study and level of demand/complexity involved in successful completion by the learner.
The course itself has been designed by Global Edulink* to meet specific learners' and/or employers' requirements which cannot be satisfied through current regulated qualifications. ABC Awards & Certa Awards endorsement involves robust and rigorous quality audits by external auditors to ensure quality is continually met. A review of courses is carried out as part of the endorsement process.
*1Training is an approved reselling partner for ABC Awards courses under Global Edulink
*Regulated qualification refers to those qualifications that are regulated by Ofqual / CCEA / Qualification Wales
Why Consider 1Training?
As improvements and advancements are made in technology, online courses are no longer just conventional means of studying at affordable costs. In many aspects online training offers superiority to traditional learning. There is an effectiveness and convenience that traditional learning cannot provide. The overall convenience and flexibility makes it a superior learning method.
1Training.org offers the most convenient path to gain an internationally recognized qualification that will give you the opportunity to put into practice your skill and expertise in an enterprise or corporate environment. You can study at your own pace at 1Training.org and you will be provided with all the necessary material, tutorials, qualified course instructor and multiple free resources which include Free CV writing pack, Nus Discounted Card, Free career support and course demo to make your learning experience enriching and more rewarding.
Learning Outcomes
Understand the role of monetary policy in economic stability
Learn about balance of payments, exchange rates and economic activities
Explore the macroeconomic policy in an open economy
Gain an insight into the fixed exchange rates, central bank intervention and regional currency arrangements
Delve deep into the global capital flows and financial instability
Familiarise with the International Monetary System and its essence in an open economy
Learn about the economies of developing countries
Access Duration
The course will be directly delivered to you, and you have 12 months access to the online learning platform from the date you joined the course. The content will be accessible to you 24/7. The course is self-paced and you can complete it in stages, revisiting the lectures at any time.
Course Curriculum Total Units : 17
INTRODUCTION
1: UNDERSTAND THE MONEY AND MONETARY POLICY
2: IMPORTANCE OF MONETARY POLICY AND ECONOMIC ACTIVITY
3: KNOW THE BALANCE OF PAYMENTS AND THE EXCHANGE RATE
☑ ASSIGNMENT
☑ SUBMIT YOUR ASSIGNMENT
4: UNDERSTAND THE MACROECONOMIC POLICY IN AN OPEN ECONOMY
5: LEARN FIXED EXCHANGE RATES, CENTRAL BANK INTERVENTION AND REGIONAL CURRENCY ARRANGEMENTS
6: INTRODUCTION GLOBAL FINANCIAL INSTABILITY
☑ ASSIGNMENT
☑ SUBMIT YOUR ASSIGNMENT
7: UNDERSTAND THE GLOBAL CAPITAL FLOWS AND FINANCIAL INSTABILITY
8: THE INTERNATIONAL MONETARY SYSTEM (IMS)
9: DEVELOPING COUNTRIES ECONOMY AND INTERNATIONAL INSTITUTIONS
Method of Assessment 
This online course is assignment-based with learners being assessed upon the submission of a series of assignments. Once you successfully submit the assignments, students will gain a professional qualification. The assignments must be submitted to the instructor through the online learning portal. The assignments will be reviewed and evaluated, with feedback provided to the student on how well they have fared.
Please Note: Additionally, a total of £49 is charged for the assessment and certificate, and you need to pay that when submitting your assessments only (It is not required to pay initially upon registering). This payment can be made in 02 installments.
---
| | |
| --- | --- |
| College Name | 1 Training |
| Course Category | Accountancy, Business |
| Course Location | Dublin, Ireland |
| Course Fee | 23 |
| Entry Requirements | • Learners should be age 19 or over, and must have a basic understanding of Maths, English, and ICT. • A recognised qualification at level 2 or above in any discipline |
| Career Path | • Financial Manager – £39,148 per annum • Financial Analyst – £30,998 per annum • Business Consultant – £38,159 per annum • Economist – £35,731 per annum |
Course Provider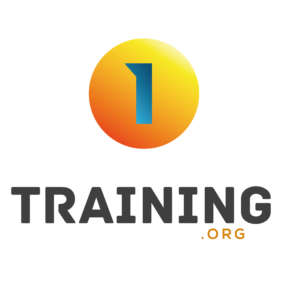 63/66 Hatton Garden, 5th Floor, Suite 23, London. EC1N 8LE, Dublin, United Kingdom
Make Enquiry
Please insert your contact details and any additional information you require and we will forward your request to 1 Training.
Map
1 Training
63/66 Hatton Garden, 5th Floor, Suite 23, London. EC1N 8LE, Dublin, United Kingdom