Course Description
Diploma in Mobile App Development
With the global proliferation of mobile technologies we are in the middle of a mobile revolution age. Devices are getting more compact, with the latest devices packing high-resolution, touch-screen, displays; powerful-core CPU and GPU capability; and increased storage space, as well as HD cameras. Mobile devices have now become mobile work, learning and entertainment centres, with hundreds of thousands of apps available to different platforms such as Android, iOS and Windows Phone. This wave of ICT innovation is driving demand for new ICT skills and abilities, and the sector needs people who can design, develop and deploy new applications and services for mobile devices.
Mobile app downloads are expected to exceed 352 billion worldwide in 2021, with the associated consumer spend expected to surpass €126 billion.  The iOS App Store remains dominant and is expected to exceed €54 million in consumer spending in this time.  Consumer games remain the most dominant form of mobile app development with consumer spending expected to exceed €95bn in 2021. However, there is growing demand for apps in the areas of news and dating (among others), with non-gaming apps expected to reach €30bn in consumer spend in 2021.
The course will focus on supporting you, as a developer, to build mobile web apps which will work across multiple platforms including Android, iOS, and others. The programme's technical focus will facilitate you to develop expertise in core technical disciplines such as designing, developing and testing software solutions for mobile platforms.
After completing this course, you'll understand what it takes to build professional Apps for mobile devices while gaining experience and knowledge in using platforms and tools such as Objective-C Interface Builder for Apple, Java and Eclipse for Android, combined with SDK and 3rd party libraries such as PhoneGap and jQuery Mobile.
This diploma is delivered by one of Ireland's leading web and mobile developers, who also runs his own Dublin-based development agency. As a result, you will be provided with practical and relevant hands-on real-world tutorials combined with modern approaches to building commercial mobile apps, and supported by invaluable insights into the mobile app development industry.
You will also be given the opportunity to utilise and develop your skills through appropriate practical work, and be able to apply these skills and knowledge to your own app development projects in the future.
You are encouraged to bring your own Mobile App idea to the programme, and this can be developed and deployed over the duration of the course.
Experience virtual learning
IBAT is now offering 100% interactive learning via virtual classrooms, all at an affordable price. We're adapting along with the rest of the world, to the new normal. With an increasing shift towards online learning and as jobs become harder to find, now is the time to take initiative and upskill by gaining a diploma from the comfort of your own home.
Benefit from live sessions with our expert tutors who are teaching in real-time and can therefore engage with you directly. Seize this opportunity to boost your prospects and stay ahead of the competition.
---
| | |
| --- | --- |
| Course Code | CMAPPDEV1 |
| College Name | IBAT College, Dublin |
| Course Category | Computer Applications, Computers & IT (Information Technology) |
| Course Type | Classroom Based |
| Course Qualification | Diploma |
| Course Location | Dublin, Ireland |
| Location Postcode | Dublin 2 |
| Delivery mode | Classroom based |
| Course Start Date | 8th February 2021 |
| Course End Date | 26th April 2021 |
| Course Fee | 1,195 |
| Course Duration | 11 weeks |
| Course Times | Mondays 6.30pm-9.30pm |
| Title of Awarding | Diploma in Mobile App Development |
| Entry Requirements | This programme is suitable if you already have experience of front-end web development and a minimum of 1 year programming experience, and would like to expand your knowledge into the area of Mobile Development. If you currently have experience in web design, or equivalent, you may be eligible for the course. |
| Career Path | The Irish Government reports on employability and skills shortages have all identified the mobile device market as an ever-expanding growth sector and an area that requires highly-skilled, responsive and trans-skilled individuals. The modules for the course have been chosen to provide you with the skills and knowledge to develop Mobile Apps across multiple platforms, thus enhancing your employability. As a result, excellent career opportunities exist if you have completed this course with these particular skill sets; roles including but not limited to App Development, App Testing, and App Deployment within multiple sectors, such as Finance, Education, Retail and Media. You will also have the ability and opportunity to get your own Mobile App idea off the ground, and turn it into a commercial venture. |
Course Provider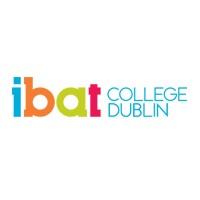 16-19 Wellington Quay, Dublin, Republic of Ireland
Make Enquiry
Please insert your contact details and any additional information you require and we will forward your request to IBAT College, Dublin.
Map
IBAT College, Dublin
16-19 Wellington Quay, Dublin, Republic of Ireland