Course Description
Diploma in Health and Mindfulness – Level 3
Gain a holistic view of the human body
Mind-body medicine's aim is to treat the whole person. It works alongside traditional medical practices, making use of a large array of physical, psychological, and behavioural treatments drawn from many disciplines. Mind-body medicine also provides highly effective resources for preventing and treating a wide range of medical conditions, such as cardiovascular disease, stress, cancer, and depression. As well as this, its goal is for overall good physical health and emotional and psychological well-being, which are the broader ideas of health care as a whole. So with this course, gain tools that can make a profound difference for healthy, vibrant living and have a positive, lasting impact on those around you. This Diploma would be ideal for anyone who is hoping to gain a full understanding of health and mindfulness and put it into practice either in everyday life or in a professional capacity.
Learning with Global Edulink has many advantages, the course material is delivered straight to you, and can be adapted to fit in with your lifestyle. It is created by experts within the industry, meaning you are receiving accurate information, which is up-to-date and easy to understand.
This course is comprised of professionally narrated e-Learning modules, interactive quizzes, tests and exams. All delivered through a system that you will have access to 24 hours a day, 7 days a week for 365 days (12 months). An effective support service and study materials will build your confidence to study effectively and guide you to secure your qualification.
Course Curriculum
How to weave the biopsychosocial braid?
Health and illness define by vital signs
"Fight or flight" vs "rest and digest"
Explore the neuroendocrine system – simmering soup
Deploying the troops – basic immunology
Identifying genes, health and disease – nature vs nurture
Understanding cognitive function – forget me not
Explore mind over matter – cognition in everyday life
Learning emotions revealedpsychology of emotions
10 He biology of emotion – agony and ecstasy
Whats your eq and how can you improve it?
A personality really means for your health – what's your type?
Behavior and disease prevention – an apple a day
Staying on the wagon – how to make change that lasts
Ease the burn modern day stress and coping skills
Introduction to iceberg theory – visible and hidden identity
The ties that bind relationships and health
Spirituality and health – touched by grace
Socioeconomics and health – a matter of class
Understanding occupational stress – a cog in the wheel
Communities and health – the power of place
Public health and policy – the master plan
Heart and soul – cardiovascular disease
Mind-body medicine for cancer patients
Bugs, drugs and buddha – psychoneuroimmunology
The gi system – fire in the belly
Understanding the american obesity epidemic
Why the strain in pain lies mainly in the brain? & catching your z's
Chasing zebras – somatoform disorders
Depression – seeing the glass half empty
Silencing the scream – understanding anxiety
Lingering wounds – trauma and biopsychosocial medicine of tomorrow
Who is this course aimed at?
Aspiring Mindfulness Practitioners
Aspiring Mindfulness Counsellors
Counsellors
Massage Therapists
Those with an interest in mindfulness or alternative therapy
Method of assessment
At the end of the course learners will also take an online multiple choice question assessment test. This online multiple choice question test is marked automatically so you will receive an instant grade and know whether you have passed the course.
Certification
Successful candidates will be awarded a Level 4 Diploma in Health and Mindfulness.
Other Benefits
High quality e-learning study materials and mock exams.
Tutorials/materials from the industry leading experts.
24/7 Access to the Learning Portal.
Benefit of applying NUS extra Discount Card.
Recognised Accredited Qualification.
Excellent customer service and administrative support.
---
Athlone, Westmeath, Dublin, Ireland
| | |
| --- | --- |
| College Name | Global Edulink |
| Course Category | Mindfulness, Wellbeing |
| Course Type | Online Learning |
| Course Qualification | CPD Certificate |
| Course Location | Athlone, Westmeath, Dublin, Ireland |
| Course Fee | 59 |
| Course Duration | 365 Days |
| Entry Requirements | Learners must be age 17 or over and should have basic understanding of the English Language, numeracy, literacy and ICT. |
| Career Path | This certificate will greatly supplement your other professional qualifications and help you win a desirable job role in the corporate world. You can also use this certificate to progress in your career by demanding for salary increments and job promotions from your organisation. Below listed are few of the job positions this certificate will help you in, along with the average UK salary per annum according to https://www.payscale.com, • Nutritionist – £23,457 per annum • Medical assistant – £16,159 per annum • Fitness instructor – £15,146 per annum • Aerobics instructor – £21,532 per annum |
Course Provider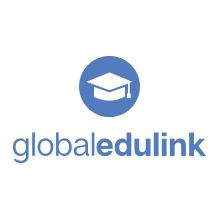 CityPoint, 1 Ropemaker Street, London, EC2Y 9HU, Dublin, United Kingdom
Make Enquiry
Please insert your contact details and any additional information you require and we will forward your request to Global Edulink.