Course Description
Diploma in Forensic Anthropology & Human Identification – 28 January 2021
Delivered by Dr René Gapert, the purpose of the Diploma in Forensic Anthropology & Human Identification programme is to equip learners with a basic understanding of the fields of forensic anthropology (the scientific study of recent human remains) and human identification from a historical, theoretical and practical perspective.  In addition, the application of anthropological and diagnostic imaging methods in the analysis of the living and the dead will be considered.  At the end of the course, learners will have a detailed understanding of the different aspects of forensic anthropological work and associated specialities and their contribution to the identification process.
At the outset, students will gain knowledge regarding the basic human osteology (study of bones) and anatomical terminology used to describe the human body in the medical and scientific fields.  During the course, students will be introduced to the main scientific instruments and methods used by most forensic anthropologists world-wide and will understand the strengths and limitations of these methods.  By its conclusion, attendees will have a significant understanding of what forensic anthropology can offer the investigative authorities and how the field is developing in future.
---
| | |
| --- | --- |
| College Name | City Colleges |
| Course Category | Anthropology, Humanities & Social Sciences |
| Course Location | Dublin, Ireland |
| Location Postcode | Dublin 2 |
| Course Start Date | 28th September 2020 |
| Course Fee | Classroom: €995 (€1,095 if paying in instalments) Online: €895 (€995 if paying in instalments) |
| Course Duration | 10 weeks |
| Course Times | Evening and online |
| Awarding Body | Institute of Commercial Management |
| Title of Awarding | Diploma in Anthropology & Human Identification |
Course Provider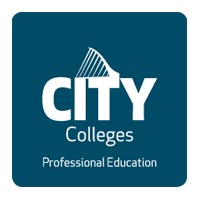 Wicklow House, 84-88 South Great George's Street, Dublin, Republic of Ireland
Make Enquiry
Please insert your contact details and any additional information you require and we will forward your request to City Colleges.
Map
City Colleges
Wicklow House, 84-88 South Great George's Street, Dublin, Republic of Ireland