Course Description
Diploma in Finance for Non-Financial Managers – January 2021
The implications of financial decisions are of growing concern for all managers within an organisation. For non-financial managers being equipped with an understanding of the basic financial influence of decisions strengthens communication, teamwork and participation between different members and managers of an organisation.
This course aims to provide all participants with the necessary knowledge to comprehend the financial implications of decisions within their organisation. Participants will be taught the main aspects of finance building confidence in assessing financial information with ease. This will enable the individual to contribute to and comprehend financial decision-making. Participants will be required to interpret documentation, compile statements and assess different financial scenarios. The experience gained over the course will enable participants to work comfortably with financial material and equip managers with the tools necessary for assessing and participating in the financial matters within their organisation.
This programme is designed for all Managers who are required to deal with financial information as part of their employment or those who wish to gain a deeper understanding of the way the finances within their organisation are managed.
---
Course Provider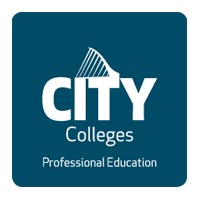 Wicklow House, 84-88 South Great George's Street, Dublin, Republic of Ireland
Make Enquiry
Please insert your contact details and any additional information you require and we will forward your request to City Colleges.
Map
City Colleges
Wicklow House, 84-88 South Great George's Street, Dublin, Republic of Ireland