Course Description
Diploma in Finance for Managers (for non-finance managers)
The aim of this 'finance for non-financial managers' course is to give managers with limited or no financial background or entrepreneurs with little or no previous financial experience the skills and confidence to make informed and objective financial decisions and the knowledge to fully participate in strategic policy development.
On completion of this diploma you will be able to
describe the role and limitations of finance in business, and define and utilise commonly used financial terminology.
evaluate the role of finance in planning and decision making in the organisation as well as applying the principles and concepts of costing and budget preparation.
calculate financial ratios to assist management in the control of costs and enhance decision-making.
The course will also provide you with an overview of control and audit issues and the roles of external, internal and value for money audit.
Experience virtual learning
IBAT is now offering 100% interactive learning via virtual classrooms, all at an affordable price. We're adapting along with the rest of the world, to the new normal. With an increasing shift towards online learning and as jobs become harder to find, now is the time to take initiative and upskill by gaining a diploma from the comfort of your own home.
Benefit from live sessions with our expert tutors who are teaching in real-time and can therefore engage with you directly. Seize this opportunity to boost your prospects and stay ahead of the competition.
---
| | |
| --- | --- |
| Course Code | IBDFMN1P |
| College Name | IBAT College, Dublin |
| Course Category | Business, Finance |
| Course Type | Classroom Based |
| Course Qualification | Diploma |
| Course Location | Dublin, Ireland |
| Location Postcode | Dublin 2 |
| Delivery mode | Classroom based |
| Course Start Date | 3rd February 2021 |
| Course End Date | 21st April 2021 |
| Course Fee | 1,395 |
| Course Duration | 11 weeks |
| Course Times | Wednesdays 6.30 pm to 9.30 pm |
| Title of Awarding | Diploma in Financial Management |
| Entry Requirements | Entry to this finance for non financial managers course is based on each applicant's merits and work experience and is ideally targeted toward the individual who wishes to develop financial management knowledge and skills to enable them to better manage their business function or organisation. |
| Career Path | On completion of this finance for non-finance managers' course graduates will be able to identify financial risks within the department and overall organisation and you will be able to communicate more effectively with their finance department. The course will also give students an insight into the role of financial strategy in an organisation and develop an understanding of financing and resource allocation. |
Course Provider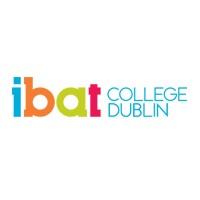 16-19 Wellington Quay, Dublin, Republic of Ireland
Make Enquiry
Please insert your contact details and any additional information you require and we will forward your request to IBAT College, Dublin.
Map
IBAT College, Dublin
16-19 Wellington Quay, Dublin, Republic of Ireland