Course Description
Diploma in Event Management
This Diploma aims to provide you with a broad understanding of event management, specifically the event proposal, event planning from concept through to event delivery and post event evaluation.
You will be given the required theory, know-how and practical examples to support you gaining employment in the event management industry. You will be taught by lecturers that have a mix of academic and industry background, which give you a practical, career-focused experience.
The course will equip you with the necessary tools to develop an event from proposal, through planning, to completion stage. This will include preparing an event proposal, stakeholder management, sponsorship and other vital essentials required to host an event. You will practice and look at best practice examples through case studies, and an opportunity to visit or volunteer at a real-world event management experience.
Experience virtual learning
IBAT is now offering 100% interactive learning via virtual classrooms, all at an affordable price. We're adapting along with the rest of the world, to the new normal. With an increasing shift towards online learning and as jobs become harder to find, now is the time to take initiative and upskill by gaining a diploma from the comfort of your own home.
Benefit from live sessions with our expert tutors who are teaching in real-time and can therefore engage with you directly. Seize this opportunity to boost your prospects and stay ahead of the competition.
---
| | |
| --- | --- |
| Course Code | CFTEVM1P |
| College Name | IBAT College, Dublin |
| Course Category | Business, Event Management Courses |
| Course Type | Classroom Based |
| Course Qualification | Diploma |
| Course Location | Dublin, Ireland |
| Location Postcode | Dublin 2 |
| Delivery mode | Classroom based |
| Course Start Date | 17th February 2021 |
| Course End Date | 5th May 2021 |
| Course Fee | 1,100.00 |
| Course Duration | 11 weeks |
| Course Times | Wednesdays 6.30pm - 9.30pm |
| Title of Awarding | Diploma in Event Management |
| Entry Requirements | You should have an interest in event planning and management and a wish to expand you knowledge in this area. |
| Career Path | On completion of this programme you will have a strong understanding of the event management industry, and the skills required to support running an event. This will help you to seek employment as a co-ordinator in the event management industry, working in collaboration with a team or independently, or enhance your skill-set within your current employment. You should be equipped to contribute to the organisation of a range of events, from catering and charity events, to sports and political events. |
Course Provider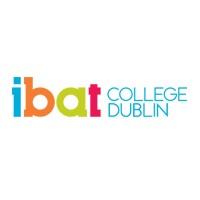 16-19 Wellington Quay, Dublin, Republic of Ireland
Make Enquiry
Please insert your contact details and any additional information you require and we will forward your request to IBAT College, Dublin.
Map
IBAT College, Dublin
16-19 Wellington Quay, Dublin, Republic of Ireland