Course Description
Course Title : Diploma in eCommerce
Diploma in eCommerce Course.
Want to set up an online store and not sure where to start? This practical programme developed by industry leading eCommerce experts will give you the tools and knowledge needed to plan, build, protect, manage & market your online store. This Diploma in eCommerce programme is run in association with the Irish Internet Association (IIA).
Overview
Creating a Compelling Online Brand
Understanding the eCommerce Lifecycle
Managing Your eCommerce Transition
Presenting Product Information Online
Developing Your Online Store
Online Transaction & Data Management
Driving Customer Traffic: Social Media Marketing, Email Marketing, Search Engine Optimisation, Online Advertising and Deals Management
Tracking eCommerce & Website Analytics
Fulfilling Orders & Customer Service Online
Who Should Attend?
The Diploma in eCommerce is designed for start-ups & businesses who want to implement a new or update their existing eCommerce solution to sell their products or services online. It is also suitable for individuals who are thinking about or starting a career in eCommerce.
Irish Times Training Diploma
Participants who attend a minimum of 10 modules will be awarded an Irish Times Training Diploma in eCommerce (in association with the Irish Internet Association).
Schedule
All modules will be delivered over 12 consecutive Thursday evenings, 6.00pm – 9.30pm.
---
| | |
| --- | --- |
| College Name | Irish Times Training |
| Course Category | Business, E-Commerce |
| Course Type | Classroom Based |
| Course Location | Ireland |
| Location Postcode | Dublin 2 |
| Course Start Date | 17th May 2018 |
| Course End Date | 2nd August 2018 |
| Course Fee | 1795 |
| Course Times | All modules will be delivered over 12 consecutive Thursday evenings, 6.00pm - 9.30pm. |
Course Provider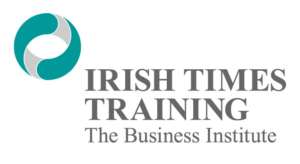 01 4727111
The Irish Times Building 24-28 Tara Street Dublin 2 D02 CX89, Dublin, Republic of Ireland