Course Description
Diploma in Data Analysis and Visualisation using Tableau
The sheer volume of digital data in the world today is astounding.  A problem is that the sheer scale of the growth of this data makes is difficult to analyse using traditional tools.  This is answered by an explosion in various data analytics tools translating data into insight.
Tableau is a powerful data visualization tool used in the BI (Business Intelligence) industry.  Tableau empowers people in organisations to ask questions of their data and answer them visually. Extracting value from the data can be done in real-time, leading to more timely decision-making.  Hidden patterns can emerge when data sets are blended and combined for analysis.
In this programme, you will learn the core concepts and techniques in Tableau for analysing and visualising data.  You'll work with dashboards, carry out various forms of data analysis and present them visually. You don't need technical background to do this, and the programme does not require programming skills.
On successful completion of this Diploma you will be able to:
Use the Tableau interface to carry out various forms of data analysis
Use the Tableau interface to create high quality visualisations
Build dashboards to share your work
Manipulate a variety of data sources in various ways
Implement geo-mapping techniques for a defined purpose
Experience virtual learning
IBAT is now offering 100% interactive learning via virtual classrooms, all at an affordable price. We're adapting along with the rest of the world, to the new normal. With an increasing shift towards online learning and as jobs become harder to find, now is the time to take initiative and upskill by gaining a diploma from the comfort of your own home.
Benefit from live sessions with our expert tutors who are teaching in real-time and can therefore engage with you directly. Seize this opportunity to boost your prospects and stay ahead of the competition.
---
| | |
| --- | --- |
| Course Code | IPI0DA01 |
| College Name | IBAT College, Dublin |
| Course Category | Business, Data Analytics |
| Course Type | Classroom Based |
| Course Qualification | Diploma |
| Course Location | Dublin, Ireland |
| Location Postcode | Dublin 2 |
| Course Start Date | 9th February 2021 |
| Course End Date | 20th April 2021 |
| Course Fee | 1,000 |
| Course Duration | 10 Weeks |
| Course Times | Tuesday Evenings, 6.30pm - 9.30pm (Subject to Change) |
| Title of Awarding | Diploma in Data Analysis and Visualisation using Tableau |
| Entry Requirements | This course is intended for anyone with an interest in working with quantitative data. A specific technical or analytical background is not needed, but you are expected to have digital literacy to navigate through Tableau. |
| Career Path | The learning outcomes and syllabus have been written with the Tableau Desktop Certifications in mind, particularly the Tableau Desktop Specialist and Desktop Certified Associate. Graduates can work in data insights teams, applying data analytics tools and visualisation techniques to address business problems and develop and present data insights. Specific roles examples: data scientist, business intelligence (BI) analyst, data visualization specialist, Tableau professional. More and more organisations are realising the importance of data analysis and visualisation for business purposes. The roles above are increasing in number in a variety of organisations and business sectors as well as specialist data organisations. |
Course Provider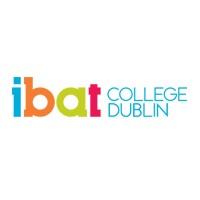 16-19 Wellington Quay, Dublin, Republic of Ireland
Make Enquiry
Please insert your contact details and any additional information you require and we will forward your request to IBAT College, Dublin.
Map
IBAT College, Dublin
16-19 Wellington Quay, Dublin, Republic of Ireland