Course Description
Diploma in Customer Service
Diploma in Customer Service
Course Description:
Customer Service is very important, and it plays a role in many industries, such as financial, retail or travel. So having a qualification in customer service will enhance your CV and help you to succeed. This course introduces the fundamentals of excellent customer service and how it can be provided in a range of sectors and situations.
Our learning material is available to students 24/7 anywhere in the world, so it's extremely convenient. These intensive online courses are open to everyone, as long as you have an interest in the topic! We provide world-class learning led by IAP, so you can be assured that the material is high quality, accurate and up-to-date.
Course Curriculum Total Units : 44
1. Customer Service Principles
2. Customer Service Essentials
3. Setting Customer Service Goals & Objectives
4. Communication Skills for Customer Service
5. Customer Service Techniques
6. How to Manage Customer Service Team
7. Improving Your Customer Service Leadership
8. Leading Customer Service Team
9. Teamworking and Team Building
10. Handling Customer Complains
11. How to Work with Unhappy Customers
12. How to Gain Back Lost Customers
13. Telephone Techniques
14. Telephone Etiquette
15. Telephone Customer Service
16. Power of Telephone Courtesy
17. Internal Customer Service
18. Customer Service at Call Centres
19. Social Intelligence
20. Negotiation Skills
21. Time Management
22. Work Life Balance
23. Stress Management at Workplace
24. Safety in the Work Place
What skills will I gain?
The fundamentals and principles of customer service
Communication skills – both in person and on the telephone
The power of telephone manner and customer service for call centres
How to manage a customer service team, team work and team building
Handling complaints and working with unhappy customers
Internal customer service
How to gain back lost customers
Setting customer service goals and objectives
Various customer service techniques
What is the target audience?
Job hunters & School leavers
College or University student & graduates
Anyone hoping to work in, or who already works in a customer service role (such as: financial, retail or hospitality)
How will I be assessed?
At the end of the course learners will take an online multiple choice question assessment test. This online multiple choice question test is marked automatically so you will receive an instant grade and know whether you have passed the course.
Those who successfully pass this course will be awarded a free e-certificate, and only need to pay £19 for your printed certificate.
What Certification am I going to receive?
Those who successfully pass this course will be awarded a Customer Service Diploma. Anyone eligible for certification will receive a free e-certificate, and printed certificate.
---
| | |
| --- | --- |
| College Name | 1 Training |
| Course Category | Business |
| Course Location | Dublin, Ireland |
| Course Fee | 20 |
| Course Duration | Guided Learning Hours 72 |
| Entry Requirements | • You must be 16 or over • You should have a basic understanding of English and basic IT knowledge • You will need a computer or tablet with internet connection (or access to one) |
| Career Path | • Reception (Hotel, Medical, Veterinary, etc.) • Call Centre • Finance • Retail • Travel • Local Authority • Government |
Course Provider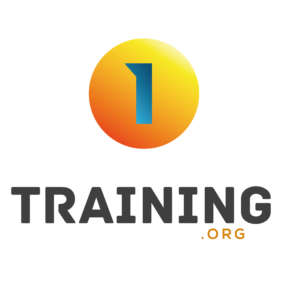 63/66 Hatton Garden, 5th Floor, Suite 23, London. EC1N 8LE, Dublin, United Kingdom
Make Enquiry
Please insert your contact details and any additional information you require and we will forward your request to 1 Training.
Map
1 Training
63/66 Hatton Garden, 5th Floor, Suite 23, London. EC1N 8LE, Dublin, United Kingdom