Course Description
Diploma in Customer Relationship Management
Customer relationship management (CRM) systems have become essential in modern business and marketing. A CRM embodies the practices and strategies needed to manage and analyse customer (and potential customer) activities and related data through the customer lifecycle. A well-managed CRM can have very positive impacts on customer relationships, driving loyalty and retention and thereby sales increases. A key aspect of CRM technologies is data analytics. Customer data can be collected across multiple sources as the customer interacts with the organisation. This can be analysed to build robust personas and predict future trends.
The programme aims to provide insight into the many features and functions of customer relationship management theories and practices.  You will learn how best to manage customers and their needs and expectations, ensuring there is a genuine relationship built up with a customer base.  The programme includes several hands-on sessions learning how to use Salesforce CRM.  Salesforce has revolutionised the CRM market, being the first organisation to realise the benefits in properly configured and managed CRM systems.  They continue to lead the market in innovating with their CRM offerings.  The programme allows for an opportunity to complete some Salesforce Trailhead Badges.
Course Content
Customers and their management (customer lifecycle, segmentation and targeting, defining buyer personas)
Definition and characteristics of modern CRM (comparison with traditional CRM, combining marketing / sales / operations, combining strategic / operational / analytical CRM).
Relationships with customers (loyalty and retention)
Inbound marketing (lead management, converting opportunities into leads)
Social CRM (social media platforms, social reach and measurement)
Data & Analytics (capturing and tracking data and data flows, predictive and exploratory analytics, presenting data, data privacy issues)
Salesforce Trailheads
Salesforce CRM

Getting started with Salesforce CRM
Accounts & Contacts for Salesforce
Leads & Opportunities
Reports & Dashboards
Chatter Administration

Salesforce CRM Analytics

Data Management
Analytics Basics
Analytics Dashboard Navigation
Desktop Analytics Exploration
Mobile Analytics Exploration
Experience virtual learning
IBAT is now offering 100% interactive learning via virtual classrooms, all at an affordable price. We're adapting along with the rest of the world, to the new normal. With an increasing shift towards online learning and as jobs become harder to find, now is the time to take initiative and upskill by gaining a diploma from the comfort of your own home.
Benefit from live sessions with our expert tutors who are teaching in real-time and can therefore engage with you directly. Seize this opportunity to boost your prospects and stay ahead of the competition.
---
| | |
| --- | --- |
| Course Code | IPI0MKT01 |
| College Name | IBAT College, Dublin |
| Course Category | Business, CRM Courses |
| Course Type | Classroom Based |
| Course Qualification | Diploma |
| Course Location | Dublin, Ireland |
| Location Postcode | Dublin 2 |
| Course Start Date | 25th February 2021 |
| Course End Date | 13th May 2021 |
| Course Fee | 1,195 |
| Course Duration | 11 Weeks |
| Course Times | Thursday Evenings, 6.30pm - 9.30pm |
| Title of Awarding | Diploma in Customer Relationship Management |
| Entry Requirements | Students who successfully complete the Diploma can consider related IBAT College Diplomas (Diploma in Sales and Marketing, and Salesforce Business Practitioner). |
| Career Path | Students who successfully complete the Diploma can consider related IBAT College Diplomas (Diploma in Sales and Marketing, and Salesforce Business Practitioner). |
Course Provider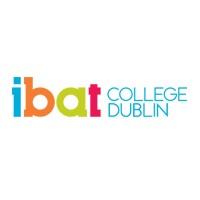 16-19 Wellington Quay, Dublin, Republic of Ireland
Make Enquiry
Please insert your contact details and any additional information you require and we will forward your request to IBAT College, Dublin.
Map
IBAT College, Dublin
16-19 Wellington Quay, Dublin, Republic of Ireland