Course Description
Diploma in Corporate Fraud Investigation – 2nd February 2021
Delivered by leading academics and financial services experts, the purpose of the Diploma in Corporate Fraud Investigation is to equip learners (from a variety of professional or interested backgrounds) with an understanding of the origins of corporate fraud globally and in Ireland how it in recent years it has come to define a nation.
Students will consider a history of corporate fraud and then examine the Irish experience. All lectures will be related to various theories of white-collar crime and offending. At the end of the course, learners will have a detailed understanding of how corporate fraud operates in today's world and how, without individual or societal intervention, it may flourish still further in the coming decades.
During this course the student will learn how to identify certain types of white-collar fraudsters and their likely behaviours within the corporate environment. In particular they will look at the background to this increasing level of criminality and how it has been allowed to develop and thrive. They will also learn how to recognize, identify, investigate and ultimately reduce the risk of corporate fraud in any given organisation
---
Course Provider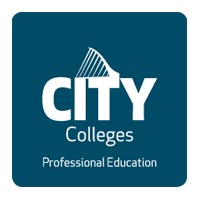 Wicklow House, 84-88 South Great George's Street, Dublin, Republic of Ireland
Make Enquiry
Please insert your contact details and any additional information you require and we will forward your request to City Colleges.
Map
City Colleges
Wicklow House, 84-88 South Great George's Street, Dublin, Republic of Ireland