Course Description
Diploma in Consumer Psychology
Why Consumer Psychology?
The Diploma provides you with insights and analysis of the key individual and group orientated factors that drive consumer consumption, addressing the question of why consumer behave as they do.  You will dissect, analyse and debate theoretical perspectives and apply them to real world contemporary examples. The Diploma specifically aims to integrate the main changes in consumption in recent times and ties together emerging trends in buyer behaviour and marketing with existing traditional perspectives. Classes are designed to be interactive with a strong emphasis placed on application.
Course Overview
On successful completion of this Diploma the learner will be able to:
1.       Analyse key consumption theories and models, with their informal and academic perspectives.
2.       Apply consumer behaviour theory to real-life cases, drawing out the underlying psychology themes at play.
3.       Evaluate various buyer behaviour perspectives within the context of marketing and the wider field of society.
4.       Describe the current trends in online consumer behaviour and activities, and their implications for society.
5.       Evaluate individual consumer identity and wider group identity from a social psychology perspective.
Experience virtual learning
IBAT is now offering 100% interactive learning via virtual classrooms, all at an affordable price. We're adapting along with the rest of the world, to the new normal. With an increasing shift towards online learning and as jobs become harder to find, now is the time to take initiative and upskill by gaining a diploma from the comfort of your own home.
Benefit from live sessions with our expert tutors who are teaching in real-time and can therefore engage with you directly. Seize this opportunity to boost your prospects and stay ahead of the competition.
---
| | |
| --- | --- |
| Course Code | IPI0PSY3 |
| College Name | IBAT College, Dublin |
| Course Category | Health Care, Humanities & Social Sciences, Psychology Courses |
| Course Type | Classroom Based |
| Course Qualification | Diploma |
| Course Location | Dublin, Ireland |
| Location Postcode | Dublin 2 |
| Course Start Date | 23rd February 2021 |
| Course End Date | 11th May 2021 |
| Course Fee | 1,300 |
| Course Duration | 11 weeks |
| Course Times | Tuesday Evenings 6.30 to 9.30 |
| Title of Awarding | Diploma in Consumer Psychology |
| Entry Requirements | While it is helpful to have completed the Diploma in Psychology (or equivalent) or have marketing experience, these are not an absolute requirement. You should have a strong interest in people and humankind as consumers. |
| Career Path | Graduates can explore a career in psychology, specifically consumer psychology. They can work in the consumer research end of marketing materials design, assessing what might or might not have an impact on consumers or achieve the required response from consumers. The programme is also useful for those from a business background looking to move into the field of psychology. Consumer Psychology is important in a number of sectors and industries, but more so in retail, luxury consumer products and in B2C businesses. Consumer Psychology is quickly becoming an emphasis in the digital world too, as User Design (UX and UI) is important for online user journeys, reduced friction during online purchasing, and enhancing a visitors journey. |
Course Provider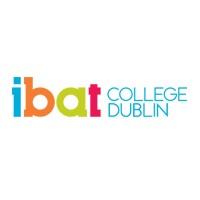 16-19 Wellington Quay, Dublin, Republic of Ireland
Make Enquiry
Please insert your contact details and any additional information you require and we will forward your request to IBAT College, Dublin.
Map
IBAT College, Dublin
16-19 Wellington Quay, Dublin, Republic of Ireland