Course Description
Diploma in CompTIA Security+
Computer security is becoming more and more important as the threat landscape evolves and increases in sophistication and scale.  Cybercriminals are growing in their attacks on a variety of industry sectors, including the banking sector, health sector and many others. "In Ireland, cybercrime is double global levels, with four out of 10 organisations failing to assess the risks", and "almost half of businesses (49pc) reporting crime in the last two years", (Silicon Republic, 2018).
IBAT College are a CompTIA partner.
CompTIA Security+ is a global certification that validates the baseline skills needed to perform core security functions and pursue an IT security career. Security+ emphasizes hands-on practical skills, ensuring that you as a security professional are better prepared to problem solve a wider variety of issues.
Security+ focuses on the latest trends and techniques in risk management, risk mitigation, threat management and intrusion detection. It addresses requirements for a Junior IT Auditor/Penetration Tester job role, in addition to job roles for Systems Administrator, Network Administrator, and Security Administrator.
In referring to the importance of cyber-security certifications, Simplilearn emphasised the CompTIA certification as a good choice for those relatively new to the field.
Those who successfully complete the programme can sit the CompTIA Security+ SYO-501 Exam.
Experience virtual learning
IBAT is now offering 100% interactive learning via virtual classrooms, all at an affordable price. We're adapting along with the rest of the world, to the new normal. With an increasing shift towards online learning and as jobs become harder to find, now is the time to take initiative and upskill by gaining a diploma from the comfort of your own home.
Benefit from live sessions with our expert tutors who are teaching in real-time and can therefore engage with you directly. Seize this opportunity to boost your prospects and stay ahead of the competition.
---
| | |
| --- | --- |
| Course Code | IPI0CS1 |
| College Name | IBAT College, Dublin |
| Course Category | CompTIA, Computers & IT (Information Technology) |
| Course Type | Classroom Based |
| Course Qualification | Diploma |
| Course Location | Dublin, Ireland |
| Location Postcode | Dublin 2 |
| Course Start Date | 15th February 2021 |
| Course End Date | 3rd May 2021 |
| Course Fee | 1,395 |
| Course Duration | 11 weeks |
| Course Times | Monday Evening 6.30 to 9.30 |
| Title of Awarding | Diploma in CompTIA Security+ |
| Entry Requirements | Applicants should have completed the CompTIA Network+ (or equivalent certification, or experience in networking) and have two years of experience in IT administration with a security focus. |
| Career Path | Those who successfully complete the programme can sit the CompTIA Security + SYO-501 Exam. This exam certifies that you have the knowledge and skills required to install and configure systems to secure applications, networks, and devices; perform threat analysis and respond with appropriate mitigation techniques; participate in risk mitigation activities; and operate with an awareness of applicable policies, laws, and regulations. You will be able to perform these tasks to support the principles of confidentiality, integrity, and availability. |
Course Provider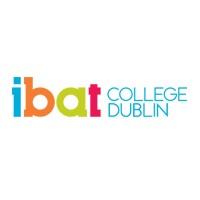 16-19 Wellington Quay, Dublin, Republic of Ireland
Make Enquiry
Please insert your contact details and any additional information you require and we will forward your request to IBAT College, Dublin.
Map
IBAT College, Dublin
16-19 Wellington Quay, Dublin, Republic of Ireland