Course Description
Diploma in Child & Parenting Psychology – January 2021
Course: Diploma in Child & Parenting Psychology
Duration: 10 weeks, one evening per week from 6.30 to 9.30pm
Course fee: classroom-based €995 (or €1095 if paying the course fee in instalments), online €895 (or €995 if paying the course fee in instalments)
This course will help parents understand how to raise happy and healthy, well-adjusted children who are resistant to mental health difficulties. It is for parents, teachers and others interested in the development of children and adolescents.
You will learn how best to raise a child to have positive mental health, good social and emotional intelligence and how best to meet the needs of those children experiencing difficulties in these areas. Information available from St. Patrick's Hospital, Dublin indicates the following troubling statistics:
Mental health problems are the largest single source of ill health in our young people. International figures from the (WHO) World Health Organisation indicate that 1 in 5 (20%) of adolescents experience psychological problems and 1 in 10 (10%) will have a mental illness with some impairment, and 1 in 20 (3-5%) have a major psychiatric disorder.
Irish young people experience mental health disorder with no less frequency than their international cousins.
A study by Fitzpatrick, Lynch, Mills & Daly (2003) showed that up to 4.5 % of school going adolescents in Ireland experience a clinical depression. Fitzpatrick and her colleagues studied 12-15 year olds' in Dublin finding that 15.6% had a mental health disorder (Depression 4.5%; Suicidal thoughts 1.9%; Anxiety Disorder 3.7%; ADHD 3.7%; CD/ODD 2.4%; Tics 1.1%; ED 0.2%).
About 5% of adolescents are suffering from major depression at any given time and 30% of adolescents also develop a substance abuse problem. 75 % of all mental illness begins before 25 years of age (Kendall & Kessler 2002), and research indicates that only 29% of those affected contact a professional service of any type (Sawyer et al, 2000). Given the poor prognosis for adolescents and adults with untreated psychiatric symptoms these low rates of access and treatment are particularly concerning (Hickie et al 2001) (Weissman et al 1999).
---
Course Provider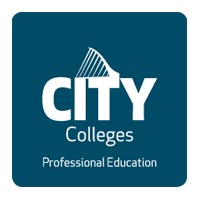 Wicklow House, 84-88 South Great George's Street, Dublin, Republic of Ireland
Make Enquiry
Please insert your contact details and any additional information you require and we will forward your request to City Colleges.
Map
City Colleges
Wicklow House, 84-88 South Great George's Street, Dublin, Republic of Ireland