Course Description
Diploma in Child & Development Psychology – January 2021
Child and Developmental Psychology is the study of the factors involved with change and development throughout life. The Diploma in Child and Developmental Psychology aims to introduce students to  key theories and research, in this area. Students will explore key theories and research in Cognitive, social, emotional, and personality development, as well as their relationship to cultural and physical factors. Research and theory in this branch of psychology reflects questions concerning the extent to which growth and change can be attributed to physical and genetic factors (nature) or environmental factors such as family, culture, society,(nurture).  Related to nature and nurture are questions in relation to the extent to which personality remains stable over time or changes over the life-span.  In addition, growth areas in research and debate concern the extent to which theory and research is able to generalize across different cultures.
The course is open to anyone with an interest in the psychology of growth, development and change.  We also strongly encourage this course for those for those working in a variety of roles who come in contact with individuals and families, and  where a greater understanding of how people grow and develop would be a useful addition to their knowledge base, such as teachers,  counsellors and psychotherapists, medical doctors, nurses, social workers, nursery school and  Montessori teachers, and those involved in Pastoral care.
Upon graduation, students will have a greater understanding of their chosen area and may wish to progress to further studies in this area, or simply enjoy a greater insight into the questions regarding how people grow and change.   The course is therefore suitable for both those who have a professional interest in psychology as well as members of the general population with an interest in this exciting and rapidly developing field of study.
This course is offered from our Dublin City Centre location (South Great George's Street, Dublin 2) online.
---
Course Provider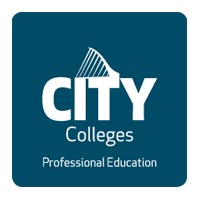 Wicklow House, 84-88 South Great George's Street, Dublin, Republic of Ireland
Make Enquiry
Please insert your contact details and any additional information you require and we will forward your request to City Colleges.
Map
City Colleges
Wicklow House, 84-88 South Great George's Street, Dublin, Republic of Ireland