Course Description
Diploma in Central Banking & Monetary Policy – Level 3
Diploma in Central Banking & Monetary Policy – Level 3
Overview
If you want to enhance your understanding of management of money and the banking, system, here's an excellent place to start. The Diploma in Central Banking and Monetary Policy – Level 3 (USA Standards) is designed to teach you how the central bank originated to what it is today, its role in the modern environment, the challenges that come with the central bank and how to fit everything together. The central bank implements its monetary policy in their country. If you want to understand the economy of a country, the monetary policy is fundamental to this aspect. You will learn how money impacts the lives of people, and the supply and demand. If you have an interest in the finance and economic sectors, you can expand your knowledge of the role monetary policy plays in an economy.
The course is extensive and will discuss key modules in-depth such as essence of central banking, bank & advisor to government, management of money, money creation & framework and monetary policy models. Each topic will be explored fully to ensure learners gain a complete understanding of the subject matter.
The Diploma in Central Banking and Monetary Policy – Level 3 will get you acquainted with the significant role the central bank plays in the financial system. The course will provide you with an opportunity to empower yourself with strong information such as the essentials of money and monetary policy and the economic concepts that impact people's day to day lives. This course is a stepping stone to taking your career across the spectrum to the next level. You will see the door open to exciting opportunities and future career prospects. 
Please Note: This Course is Based on USA Standards.
Why you should consider 1Training?
As improvements and advancements are made in technology, online courses are no longer just conventional means of studying at affordable costs. In many aspects online training offers superiority to traditional learning. There is an effectiveness and convenience that traditional learning cannot provide. The overall convenience and flexibility makes it a superior learning method.
1Training offers the most convenient path to gain an internationally recognised qualification that will give you the opportunity to put into practice your skill and expertise in an enterprise or corporate environment. You can study at your own pace at 1Training and you will be provided with all the necessary material, tutorials, qualified course instructor and multiple free resources which include Free CV writing pack, Nus Discounted Card, Free career support and course demo to make your learning experience enriching and more rewarding.
What will I learn? 
Learn the reasons behind the existence of the central bank
Understand the financial system of the central bank
Explore the context of monetary policy
Understand the components of the balance sheet
Learn of the simplicity of money creation
Learn of the central bank functions 
Method of Assessment
In order to complete the Diploma in Central Banking and Monetary Policy – Level 3, learners will have to take a mock exam and final exam.
No. of Questions: 30
Exam Duration: 40 minutes
Exam format: multiple questions
Certification 
Those who successfully complete the course will be awarded the Diploma in Central Banking and Monetary Policy – Level 3 by CPD & iAP.
Course Curriculum Total Units : 6
1: Essence Of Central Banking
2: Banker & Advisor To Government
3: Management Of Money
4: Money Creation & Framework Of Monetary Policy
5: Monetary Policy Models & Transmission
6: Endnotes
Access Duration
The course will be directly delivered to you, and you have 12 months access to the online learning platform from the date you joined the course.  The course is self-paced and you can complete it in stages, revisiting the lectures at any time.
---
| | |
| --- | --- |
| College Name | 1 Training |
| Course Category | Banking & Financial Services, Business |
| Course Type | Online Learning |
| Course Qualification | Diploma |
| Course Location | Dublin, Ireland |
| Course Fee | 20 |
| Entry Requirements | • All learners should be over the age of 16 and have a basic understanding of Maths, English and ICT. • A sound educational background is an advantage. |
| Career Path | Once you qualify in the Diploma in Central Banking and Monetary Policy – Level 3, you will gain an accredited qualification that will prove worthwhile in working for a range of job positions in the finance and economic industries. You can also use this course as a foundation to study further in the subject or to build on your expertise and progress in your career. You will be eligible for incentives put forth by the organisation. Given below are job roles you can land with this certification. • Finance Manager • Financial Analyst • Business Consultant • Economist |
Course Provider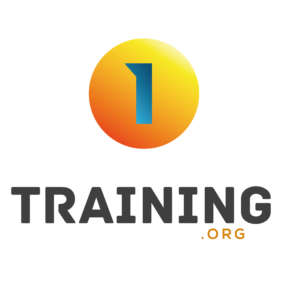 63/66 Hatton Garden, 5th Floor, Suite 23, London. EC1N 8LE, Dublin, United Kingdom
Make Enquiry
Please insert your contact details and any additional information you require and we will forward your request to 1 Training.
Map
1 Training
63/66 Hatton Garden, 5th Floor, Suite 23, London. EC1N 8LE, Dublin, United Kingdom