Course Description
Diploma in Business Analysis
This course will provide you with the skills to develop new or improved innovative business processes to support a company's strategic objectives.
One of the most important roles of a Business Analyst is to facilitate communications among an organisation's stakeholders in order to find out what their needs are and to turn those needs into measurable IS/IT requirements and solutions. To succeed in this role, you must have a broad range of business, technical, and interpersonal skills.
This course will support you to engage with an organisation's business processes and information systems to identify the needed change, create a vision to guide the change, and execute the change, with the commitment of the members of the group/organisation. The course introduces you to the theories and practices which underlie and support transitional change leadership and facilitation within organisations.
On completion of this programme you will be able to:
Analyse the core business objectives and strategy of an organisation or strategic business unit.
Examine the processes, procedures, systems and structures that are in place – with the aim of planning for change, improving effectiveness and efficiency, driving cost-reduction, and increasing potential profit margins.
Understand the dynamics of change [including culture, barriers, resistance] – and how to harness the positive energy needed to bring about successful change.
Develop the skills to introduce, implement and embed change within complex settings.
Utilise the skills necessary to communicate and negotiate effectively with stakeholders within and outside of an organisation.
Experience virtual learning
IBAT is now offering 100% interactive learning via virtual classrooms, all at an affordable price. We're adapting along with the rest of the world, to the new normal. With an increasing shift towards online learning and as jobs become harder to find, now is the time to take initiative and upskill by gaining a diploma from the comfort of your own home.
Benefit from live sessions with our expert tutors who are teaching in real-time and can therefore engage with you directly. Seize this opportunity to boost your prospects and stay ahead of the competition.
---
| | |
| --- | --- |
| Course Code | CIBDTCH1P |
| College Name | IBAT College, Dublin |
| Course Category | Business, Business Management |
| Course Type | Classroom Based |
| Course Qualification | Diploma |
| Course Location | Dublin, Ireland |
| Location Postcode | Dublin 2 |
| Delivery mode | Classroom based |
| Course Start Date | 25th February 2021 |
| Course End Date | 13th May 2021 |
| Course Fee | €1,395 |
| Course Duration | 11 weeks |
| Course Times | Thursdays, 6.15pm - 9.30pm |
| Title of Awarding | Diploma in Business Analysis |
| Entry Requirements | None Required |
| Career Path | Business analysts are accountable for the technology solutions that meet defined business requirements, they: Facilitate the selection of these solutions; Write high-quality, robust requirements; Ensure the usability of the solution; and the implementation of the solution and support the quality assurance process. They need to work within a business strategy, using proven techniques to analyse a business area and identify changes to business processes as well as the IS/ IT systems needed to meet specific internal and external challenges. Potential opportunities for those who successfully complete the programme may include: Business Analyst Commercial Business Analyst CRM (Customer Relationship management) Business Analyst Human Resource Manager (Transformational) Change Programme Advisor |
Course Provider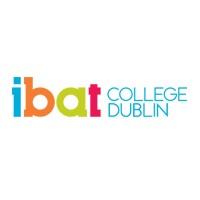 16-19 Wellington Quay, Dublin, Republic of Ireland
Make Enquiry
Please insert your contact details and any additional information you require and we will forward your request to IBAT College, Dublin.
Map
IBAT College, Dublin
16-19 Wellington Quay, Dublin, Republic of Ireland