Course Description
Diploma in Bookkeeping and Payroll
Bookkeepers work in close proximity with core business operations to ensure that the most economically viable and safe decisions are made to keep finances and budgets under control. This programme will provide you with the ability to use a computer accounting programme, in order to track and record the financial transactions and records for the company. Part of the bookkeeping process also includes calculating, recording, and balancing financial reports, including payroll, in order to be able to communicate with regard to salaries, benefits, and employee's pay.
Payroll is an essential part of any business ensuring that salaries, wages and payslips are issued to staff on time consistent with their contract details. Succeeding as a payroll administrator involves more than just delivering pay and deducting taxes – you may have to deal with multiple tasks and duties at any given time. An organised, logical approach to your work is essential, and this programme will prepare you to undertake standard, day-to-day, duties of a payroll administrator including:
Tracking and recording employee work hours and annual leave
Calculating pay, taxes and social insurance
Incorporating variables, like overtime, sick-pay, holidays and expenses
Processing and paying salaries and wages – by cash, cheque or EFT
Issuing payslips to employees
Addressing problems and answering queries
Issuing P45s, P60s and other related tasks.
This programme will provide you with the knowledge, skills and competencies required to be able to full the payroll task in a SME and/or support the payroll function in a larger organisation.
With legislative requirements affecting almost all aspects of the role, this programme will also provide you with the skills required to remain current in the field – by identifying the legislative (revenue) requirements affecting almost all aspects of your role, and also where to find the information on a recurring annual basis to ensure you are able to carry out your duties with ongoing confidence and accuracy.
Experience virtual learning
IBAT is now offering 100% interactive learning via virtual classrooms, all at an affordable price. We're adapting along with the rest of the world, to the new normal. With an increasing shift towards online learning and as jobs become harder to find, now is the time to take initiative and upskill by gaining a diploma from the comfort of your own home.
Benefit from live sessions with our expert tutors who are teaching in real-time and can therefore engage with you directly. Seize this opportunity to boost your prospects and stay ahead of the competition.
---
| | |
| --- | --- |
| Course Code | CFTAPR |
| College Name | IBAT College, Dublin |
| Course Category | Business, Payroll |
| Course Type | Classroom Based |
| Course Qualification | Diploma |
| Course Location | Dublin, Ireland |
| Location Postcode | Dublin 2 |
| Delivery mode | Classroom based |
| Course Start Date | 20th January 2021 |
| Course End Date | 28th April 2021 |
| Course Fee | €1090 |
| Course Duration | 14 Weeks |
| Course Times | Wednesdays 6.30pm - 9.30pm |
| Title of Awarding | Diploma in Bookkeeping & Payroll |
| Entry Requirements | The Diploma in Bookkeeping (Computerised & Manual ) Acounts & Payroll course is suitable for anybody with an interest in learning Computerised Accounting and Payroll Systems |
| Career Path | Possible future careers in this area, which may be facilitated by you completing this programme, include in the following roles Accounts Payable/Receivable Bookkeeper Bookkeeper(with Accounting Technician/Accounts Administrator/Office Manager) Credit Controller Finance Assistant Junior Payroll Administrator Payroll and Bookkeeping Clerk Payroll Administrator/Coordinator Secretary/Bookkeeper Academic Progression Opportunities On completion of this course you are eligible to apply for the Advanced Diploma in Bookkeeping and Payroll at IBAT College Dublin. In addition, this programme may be the first step of you considering a career in the whole area of accounting and finance. |
Course Provider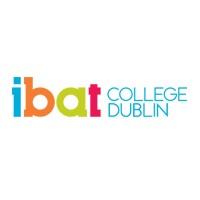 16-19 Wellington Quay, Dublin, Republic of Ireland
Make Enquiry
Please insert your contact details and any additional information you require and we will forward your request to IBAT College, Dublin.
Map
IBAT College, Dublin
16-19 Wellington Quay, Dublin, Republic of Ireland