Course Description
Diploma in Beauty Therapy – Level 2
Diploma in Beauty Therapy – Level 2
Overview
Have you always desired to work in the beauty industry? Here's an excellent opportunity to become a beautician of a high standing! Learn how to enjoy a rewarding and lucrative career.
If you've always had a passion for beauty, makeup and skincare, the Diploma in Beauty Therapy Level 2 is the perfect fit for you. You can transform your passion into a lifelong career.
Physical appearance often has a direct impact on one's self-confidence. When you look good, you feel good and you tend to accomplish more. As a result, more and more people are looking for ways to enhance their physical appearance. This leaves the beauty industry booming and beauticians never lacking for work. People are happy to spend their money to look attractive and the beauty industry is happy to serve them. With an extensive range of products, treatments and services, you can enjoy spending the day improving the confidence of your clients.
Qualifying in the Diploma in Beauty Therapy Level 2 will give you a financially rewarding and personally fulfilling career in equal measures. It is an industry of incredible stability which will ensure that you will not only have the opportunity to work in a prolific beauty salon, but even start out on your own as there are limitless self-employment opportunities. With the beauty industry growing at a relentless pace, qualified beauticians are in high demand. You can enjoy job security for a lifetime.
What will I Learn?
Have a thorough knowledge of makeup application, and skin treatments to enhance physical appearance
Learn the specifics of the beauty procedures and treatments
Learn the role and responsibilities of working in the beauty industry, and how you are solely in charge of your clients
Gain a fundamental understanding of how to run your own beauty therapy business
Learn key techniques in hair styling, manicures, pedicures and makeup application
Why you should consider 1Training?
As improvements and advancements are made in technology, online courses are no longer just conventional means of studying at affordable costs. In many aspects online training offers superiority to traditional learning. There is an effectiveness and convenience that traditional learning cannot provide. The overall convenience and flexibility makes it a superior learning method.
1Training offers the most convenient path to gain an internationally recognised qualification that will give you the opportunity to put into practice your skill and expertise in an enterprise or corporate environment. You can study at your own pace at 1Training and you will be provided with all the
Method of Assessment 
At the end of the course learners will also take an online multiple choice questions assessment test. This online multiple choice questions assessment test is marked automatically so that you will receive an instant grade and know whether you have passed the course.
Course Description
This online training course is comprehensive and is designed to cover the topics listed under the curriculum.
Course Curriculum Total Units : 30
1. Identifying Skin Types
2. Applying Corrections
3. Learning Tools
4. Understanding Foundations And Corrections
5. Explore Colours
6. Applying An Eye Make Up
7. Make Up Tips For Eyebrows
8. Lip Make Up Techniques
9. Different Types Of Make Up
10. Understanding False Eyelashes And Eyelash Extensions
11. Applying Make Up For Different Ages
12. Health And Safety
13. How To Create Your Make Up Kit
14. General Care Of Hands
15. Manicure Techniques
16. Pedicure Techniques
17. Learning Nail Art
18. Gel & Shellac Manicure Techniques
19. A Close Look At Hair
20. How To Treat Your Hair
21. Identifying Hair Color And Hair Shape
22. How To Wash Hair Professionally
23. Tool Handling
24. Styling Tips
25. About Men's Hair
26. Up Styling Tips
27. Explore Extensions
28. Hairstyles
---
| | |
| --- | --- |
| College Name | 1 Training |
| Course Category | Beauty, Beauty Therapy |
| Course Type | Online Learning |
| Course Qualification | Diploma |
| Course Location | Dublin, Ireland |
| Course Fee | 23 |
| Course Duration | Guided Learning Hours 35 |
| Entry Requirements | • This course is available to all students, of all academic backgrounds. However, a sound educational background would be an advantage. • Learners should be ages 16 or over to undertake the qualification. • Basic understanding of English language, literacy, numeracy and ICT are required to attend this course. |
| Career Path | • Beautician – £7.67 • Beauty Therapist – £7.68 • Beauty Consultant – £7.33 |
Course Provider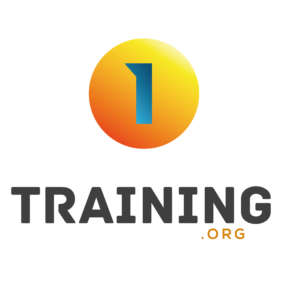 63/66 Hatton Garden, 5th Floor, Suite 23, London. EC1N 8LE, Dublin, United Kingdom
Make Enquiry
Please insert your contact details and any additional information you require and we will forward your request to 1 Training.
Map
1 Training
63/66 Hatton Garden, 5th Floor, Suite 23, London. EC1N 8LE, Dublin, United Kingdom