Course Description
Diploma in Beautician Training – Level 3
Diploma in Beautician Training – Level 3
Overview
If you have always been dreaming of becoming a talented beautician, then this Diploma in Beautician Training – Level 4 Certification is all that you need to successfully pursue your dream. Not just for aspiring individuals, beauty professionals looking for a way to up their skills might also find this training course worthwhile, as all the beauty aspects have been covered in elaborate details with no room for confusion. This certificate also seeks to tremendously improve your marketability amidst the many other professionals in the industry.
Every one of us have different skin types that require different pampering sessions and treatments. Therefore, this course will familiarise you with the creams and products that are used for different skin types to avoid allergies and ill effects. You will also get to understand the various nail disorders that you might encounter in clients, along with an insight into the ways to treat them adequately.
The course curriculum has been very detailed in covering topics such as manicure, pedicure, hand and feet massage, nail arts and other areas of beauty care. This course has also dedicated a few modules that will guide you on how to choose the perfect hairstyle for your clients, how to maintain and treat hair, how to care for the skin and how to reduce ageing, all the while getting you into grips with the tools and equipment used regularly within the beauty industry.
The course has been endorsed under the ABC Awards and Certa Awards Quality Licence Scheme. This means that Global Edulink* has undergone an external quality check to ensure that the organisation and the courses it offers, meet defined quality criteria. The completion of this course alone does not lead to a regulated qualification* but may be used as evidence of knowledge and skills gained. The Learner Unit Summary may be used as evidence towards Recognition of Prior Learning if you wish to progress your studies in this subject. To this end the learning outcomes of the course have been benchmarked at Level 3 against level descriptors published by Ofqual, to indicate the depth of study and level of demand/complexity involved in successful completion by the learner.
The course itself has been designed by Global Edulink*  to meet specific learners' and/or employers' requirements which cannot be satisfied through current regulated qualifications. ABC Awards & Certa Awards endorsement involves robust and rigorous quality audits by external auditors to ensure quality is continually met. A review of courses is carried out as part of the endorsement process.
*1Training is an approved reselling partner for ABC Awards courses under Global Edulink
*Regulated qualification refers to those qualifications that are regulated by Ofqual / CCEA / Qualification Wales
Course Curriculum Total Units : 42
01. CREAMS FOR DIFFERENT SKIN TYPES
02. HAND EXERCISES & NAIL DISORDERS
03. INSTRUCTIONS TO GOOD MANICURE
04. HOW TO DO HAND MASSAGE
05. STEPS TO A GOOD PEDICURE
06. INSTRUCTIONS TO GOOD PEDICURE
07. INTRODUCTION TO NAIL ARTS
08. NAIL DECORATIONS
09. GEL & SHELLAC STYLE NAILS
10. DIFFERENT NAIL STYLES
11. THE STRUCTURE OF HAIR
12. DIFFERENT HAIR TYPES
13. HAIR COLOR TYPES
14. CHOOSE THE PERFECT HAIR STYLE
15. MAINTAINING YOUR HAIR REGULARLY
16. DEALING WITH HAIR PROBLEMS
17. TOOLS (PART 01)
18. TOOLS (PART 02)
19. HAIR STYLING INSTRUCTIONS
20. IS MEN'S HAIR DIFFERENT
21. HAIR STYLE AND TECHNIQUES
22. DIFFERENT HAIR EXTENSIONS
23. HAIR STYLES
24. TREAT YOUR SKIN
25. NUTRIENTS FOR YOUR SKIN
26. KNOW YOUR SKIN TYPE
27. SKINCARE ROUTINE
28. SKINCARE ROUTINES FOR SEASONS
29. SUN PROTECTION
30. REDUCING SKIN AGEING
31. SKIN & BODY TREATMENTS
32. SKIN HAIR WAXING
33. CARE YOUR HANDS AND FOOT
34. UNIQUENESS OF THE HAIR
35. KEEPING A HEALTHY HAIR
36. MEN SKINCARE
Why Consider 1Training?
As improvements and advancements are made in technology, online courses are no longer just conventional means of studying at affordable costs. In many aspects online training offers superiority to traditional learning. There is an effectiveness and convenience that traditional learning cannot provide. The overall convenience and flexibility makes it a superior learning method.
1Training.org offers the most convenient path to gain an internationally recognized qualification that will give you the opportunity to put into practice your skill and expertise in an enterprise or corporate environment. You can study at your own pace at 1Training.org and you will be provided with all the necessary material, tutorials, qualified course instructor and multiple free resources which include Free CV writing pack, Nus Discounted Card, Free career support and course demo to make your learning experience enriching and more rewarding.
Learning Outcomes
Familiarise with the creams for different skin types
Understand the various nail disorders and the ways to treat them
Learn the instructions that are required to provide good manicure and pedicure
Discover how to do relaxing hand and feet massage
Delve into nail arts and its procedures
Learn how to choose the perfect hairstyle for your clients
Identify how to style, maintain, colour and treat different hair
Get a good grip on all tools and equipment used within the beauty industry
Examine how to protect men's and women's skin from sun, damage and ageing
Access Duration
The course will be directly delivered to you, and you have 12 months access to the online learning platform from the date you joined the course. The content will be accessible to you 24/7. The course is self-paced and you can complete it in stages, revisiting the lectures at any time.
Who should attend 
This diploma in ideal for anyone wishing to kick start a career as a beautician.
Beauty professionals looking to improve their expertise might also find this course worthwhile.
Method of Assessment 
This online course is assignment-based with learners being assessed upon the submission of a series of assignments. Once you successfully submit the assignments, students will gain a professional qualification. The assignments must be submitted to the instructor through the online learning portal. The assignments will be reviewed and evaluated, with feedback provided to the student on how well they have fared.
Certification 
ABC awards and Certa Awards will provide successful learners with a Certificate of Achievement and a Learner Unit Summary, which lists the units completed by the learner through this course.
Accredited Body
ABC Awards and Certa Awards have long-established reputations for providing high quality vocational qualifications across a wide range of industries. ABC Awards and Certa Awards combine over 180 years of expertise combined with a responsive, flexible and innovative approach to the needs of our customers.
Renowned for excellent customer service, and quality standards, ABC Awards and Certa Awards also offer regulated qualifications for all ages and abilities post-14; all are developed with the support of relevant stakeholders to ensure that they meet the needs and standards of employers across the UK.
Please Note: Additionally, a total of £49 is charged for the assessment and certificate, and you need to pay that when submitting your assessments only (It is not required to pay initially upon registering). This payment can be made in 02 installments.
---
| | |
| --- | --- |
| College Name | 1 Training |
| Course Category | Beauty |
| Course Type | Onsite |
| Course Qualification | Diploma |
| Course Location | Dublin, Ireland |
| Course Fee | 23 |
| Course Duration | Guided Learning Hours 55 |
| Entry Requirements | • Learners should be age 19 or over, and must have a basic understanding of Maths, English, and ICT. • A recognised qualification at level 2 or above in any discipline |
| Career Path | • Cosmetologist • Beauty Therapist – £7.59 per hour • Hairstylist – £7.89 per hour • Makeup Artist – £20,582 per annum • Beautician – £7.21 per hour |
Course Provider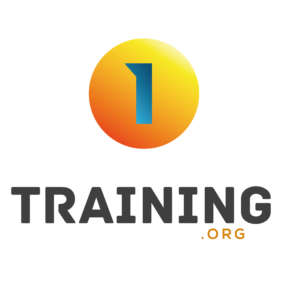 63/66 Hatton Garden, 5th Floor, Suite 23, London. EC1N 8LE, Dublin, United Kingdom
Make Enquiry
Please insert your contact details and any additional information you require and we will forward your request to 1 Training.
Map
1 Training
63/66 Hatton Garden, 5th Floor, Suite 23, London. EC1N 8LE, Dublin, United Kingdom