Course Description
Digital Marketing Certificate Course for Beginners with Live Projects (Limerick)
What : This is a 10-week part-time Digital Marketing Course for Beginners. The course will be delivered in a hands-on style with live projects which will enable you to apply what you learn during the course.
Who: This course is for beginners and can be taken by students, professionals or business owners who wish to apply digital marketing tactics in their career or business.
When: Part-time course, 2 hours per week in the evening
Why: The course not only teaches you digital marketing strategies or tools but also provides live projects for you to apply them and learn further in the process. Learning digital marketing is more about the insights you learn by applying or practising what you learn than what you learn theoretically. If you are a business owner, your own business can be a live project.
Where: The course will be conducted in co-working space or college classrooms in your area.
Course Highlights
The course project can be added to the attendee's resume as a job experience in the domain.
The course certificate is equivalent to an experience certificate given on the basis of the live project undertaken by the attendee during the course.
Online support and follow up for a year
Course Modules
Module 1: Basics of Marketing
Module 2: Setting up/Optimising Website & landing Pages
Module 3: Bringing the initial Traffic
Module 4: Search Engine Optimisation ( Non-technical )
Module 5: Email Marketing
Module 6: Automating Social Media
Module 7: Paid Ads or Digital Media Buying ( Google & Facebook ads )
Module 8: Tools to Automate your Marketing
Module 9: Content Marketing & Inbound Marketing ( B2B & B2C )
Module 10: Live Project
Special Note : You can also attend this course by modules and pay for modules relevant for you as well.
Find more details at digital marketing courses page by clicking here.
---
| | |
| --- | --- |
| College Name | Saltmangotree Co : Strategy & Training |
| Course Category | Business, Digital Marketing |
| Course Type | Blended Learning - Mix of Classroom & Online |
| Course Qualification | Certificate of Attendance |
| Course Location | Limerick, Ireland |
| Course Start Date | 2nd November 2019 |
| Course End Date | 18th January 2020 |
| Course Fee | 300 |
| Course Duration | 10 weeks |
| Course Times | One class of 2 hours per week for 10 weeks running 7.00pm - 9.00pm |
| Title of Awarding | Digital Marketing Professional Experience Certificate ( Live project ) |
| Entry Requirements | Basic knowledge of computers and using social media channels. |
| Career Path | With hands-on training, you can easily get into a digital marketing executive job and apply whatever you have learned to scale your career. |
For information about Saltmangotree Co : Strategy & Training, please visit our college page on
www.nightcourses.com
by clicking
here
.
Course Provider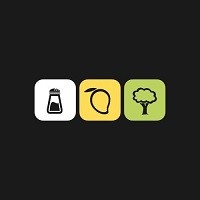 Liberties of Carlingford, Carlingford,, Louth, Republic of Ireland
Make Enquiry
Please insert your contact details and any additional information you require and we will forward your request to Saltmangotree Co : Strategy & Training.