Course Description
Dementia Awareness
Overview
Dementia is a growing problem in our modern society. People are living longer, and thus, you find that as they get older, many suffer from this condition. It is a sad situation as you watch a once lively person start to forget, and soon, not even remember their own names. If you wish to work with people suffering from dementia, or you already work with them, the Dementia Awareness course will provide insight into this disease and equip you with the relevant skills to take on a job role in the health and social care industries. Dementia has no cure, however, with the proper support and guidance people with this condition can continue to lead a dignified life. Common symptoms of dementia include confusion and memory loss, difficulties with communication and carrying out simple tasks. Raising awareness on dementia will help identify this vulnerable group in society and enable you to take the necessary steps to ensure that people living with dementia have a proper support system in place.
The course will help you identify typical behaviours of patients with dementia, and you will soon learn to deal with them in your capacity. With key modules being explored fully, you will gain the confidence to work with people affected by dementia and provide the support and guidance you can whether it's in a hospice, care residence, hospital or home care.
The Dementia Awareness course features practical tips and advice on how to help patients with dementia meet their basic living requirements. This is a CPD certified course which demonstrates to potential employers that you are continually developing yourself, and will make you a desirable candidate across the adult and social care sectors.
Why You Should Consider Taking this Course at 1Training?
1Training is a leading online provider for several accrediting bodies, and provides learners the opportunity to take this exclusive course awarded by CPD. At 1Training, we give our fullest attention to our learners' needs and ensure they have the necessary information required to proceed with the Course. Learners who register will be given excellent support, discounts for future purchases and be eligible for a TOTUM Discount card and Student ID card with amazing offers and access to retail stores, the library, cinemas, gym memberships and their favourite restaurants.
Learning Outcomes
Have a comprehensive overview of dementia
Learn about the common types and symptoms of dementia
Understand the strategies involved when dealing with challenging behaviour in patients with dementia
Learn how to support people with dementia
Course Curriculum Total
1: What Is Dementia?
2: The Brain
3: Types of Dementia
4: Strategies to Use with Clients with Dementia, and Dealing with Challenging Behaviour
This course is recommended for,
People working in adult and social care environments
Individuals working in all areas of care and may come in contact with people who have dementia
Individuals who want to raise an awareness of the condition and how to provide support to people living with this disease
Method of Assessment
In order to qualify in the course 'Dementia Awareness' successfully, learners will take an online test. This online test is marked automatically, so you will receive an instant grade and know whether you have passed the course.
Pass Mark: 70%
Certification 
Upon the successful completion of the course, you will be awarded the 'Dementia Awareness' Certificate.
---
| | |
| --- | --- |
| College Name | 1 Training |
| Course Category | Health Care |
| Course Location | Dublin, Ireland |
| Course Fee | 19 |
| Course Duration | Guided Learning Hours 10 |
| Entry Requirements | • Learners should be over the age of 16, and have a basic understanding of English, ICT and numeracy. • A sound educational background is recommended |
| Career Path | • Registered Nurse – £30,000 (Approximately) • Nursing Practitioner – £28,000 (Approximately) • Adult Care Worker £30,000 (Approximately) |
Course Provider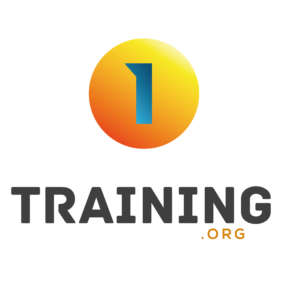 63/66 Hatton Garden, 5th Floor, Suite 23, London. EC1N 8LE, Dublin, United Kingdom
Make Enquiry
Please insert your contact details and any additional information you require and we will forward your request to 1 Training.
Map
1 Training
63/66 Hatton Garden, 5th Floor, Suite 23, London. EC1N 8LE, Dublin, United Kingdom