Course Description
CyberSec First Responder Online Course with Exam CFR 210
CyberSec First Responder Online Course with Exam CFR 210
Overview:
Are you ready to protect your organistion? The CyberSec First Responder (Exam CFR-210) (Exam CFR-210) course will teach learners how to protect an IT infrastructure from cyber-attacks within an organisation. Individuals will learn how to prepare their response and act accordingly. Learners will gain knowledge of the tools and techniques that can be used in their response, independent of the size of the organisation. The course focuses on common risks, threats and how to mitigate them.
The CyberSec First Responder (Exam CFR-210) course is designed for professionals whose job function is related to operation, development and management for networks and systems. Personnel who perform IA functions, establish IA policies and implement security measures.
The CyberSec First Responder (Exam CFR-210) course will enable learners to gain a sound knowledge of how vital it is to protect their organisation from cyber-attacks.  The course is internationally recognised and accredited to a training organisation and you will be issued an internationally recognised qualification following full completion of CyberSec First Responder (Exam CFR-210) course.
Why consider 1Training?
As improvements and advancements are made in technology, online courses are no longer just conventional means of studying at affordable costs. In many aspects online training offers superiority to traditional learning. There is an effectiveness and convenience that traditional learning cannot provide. The overall convenience and flexibility makes it a superior learning method.
1Training offers the most convenient path to gain an internationally recognised qualification that will give you the opportunity to put into practice your skill and expertise in an enterprise or corporate environment. You can study at your own pace at 1Training and you will be provided with all the necessary material, tutorials, qualified course instructor and multiple free resources which include Free CV writing pack, Nus Discounted Card, Free career support and course demo to make your learning experience enriching and more rewarding.
Learning Outcomes
Learn how to assess security risk in an IT infrastructure.
Learn how to conduct security audits.
Learn how to analyse threats to an IT infrastructure.
Collect cyber security intelligence data to enable learners to analyse and define an actionable response.
Learn how to assess security risk within a management framework and respond and investigate incidents accordingly.
Course Titles
Module 01: Assessing Information Security Risk
Module 02: Analyzing the Threat Landscape
Module 03: Analyzing Reconnaissance Threats to Computing and Network Environments
Module 04: Analyzing Attacks on Computing and Network Environments
Module 05: Analyzing Post Attack Techniques
Module 06: Evaluating the Organization's Security Posture
Module 07: Collecting Cyber security Intelligence
Module 08: Analyzing Log Data
Module 09: Performing Active Asset and Network Analysis
Module 10: Responding to Cyber security Incidents
Module 11: Investigating Cyber security Incidents
Access Duration
The course will be directly delivered to you, and you have 12 months access to the online learning platform from the date you joined the course.  The course is self-paced and you can complete it in stages, revisiting the lectures at anytime.
Who is this Course aimed at?
The course is aimed at IT Administrators.
Network Administrators.
Information Systems Engineers.
Individuals working as Information Security Officers.
Certification
Those who successfully complete the exam will be awarded the certificate in CyberSec First Responder (Exam CFR-210).
Awarding Body
The certificate will be awarded by National Initiative for Cybersecurity Careers and Studies (NICCS). This internationally recognised qualification will make your CV standout and encourage employers to see your motivation at expanding your skills and knowledge in the IT enterprise.
---
| | |
| --- | --- |
| College Name | 1 Training |
| Course Category | Computers & IT (Information Technology) |
| Course Location | Dublin, Ireland |
| Course Fee | 18 |
| Entry Requirements | • Learners are advised to have basic knowledge of networking technologies, network security and routing protocols. • Learners must also have two years of experience in network administration. |
| Career Path | • Network Administrator – £25,250 per annum • System Administrator – £24,631 per annum • Security Consultant (Networking) – £46,517 per annum • Systems Engineer (Networking) – £27,265 per annum |
Course Provider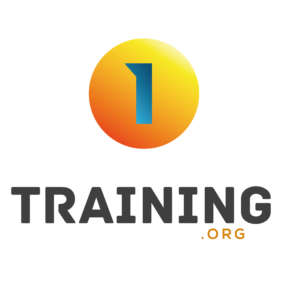 63/66 Hatton Garden, 5th Floor, Suite 23, London. EC1N 8LE, Dublin, United Kingdom
Make Enquiry
Please insert your contact details and any additional information you require and we will forward your request to 1 Training.
Map
1 Training
63/66 Hatton Garden, 5th Floor, Suite 23, London. EC1N 8LE, Dublin, United Kingdom