Course Description
CV Preparation and Interview Techniques
Job-hunters look no further! You will take away a first class CV and learn interview techniques.
This course will help in making successful job applications and to optimise performance at the job interview stage. It can lead to greater confidence in approaching job applications and interviews, by being better prepared to do oneself justice. The key objective of this course is to provide detailed practical advice on applying for a job and how to prepare for interviews to ensure optimum performance.
---
Course Contents
Curriculum Vitae Preparation
Interview Preparation
Competency Based Interview
The Interviewers
The Interview Day
Reviewing the Interview
For job hunters this course will help develop greater self assurance and this will lead to a more self-confident mood in approaching job applications and interviews, better prepared to do justice to one's self throughout the process. It is well known that very many job applicants, with good qualifications, often fail to communicate their personality and talents when they enter the job market. Many do not know what is required of them by their prospective employers. This training programme will help ensure optimum performance at interviews, which after all is the key element in obtaining work.
---
How distance learning works:
Continuous Assessment
At the end of each unit, an assignment is completed and sent to your tutor at the college. Each one will be promptly returned to you with helpful comments and your next study unit. Throughout your course you will receive regular feedback and encouragement from your tutor to help ensure the successful completion of your studies.
Confidentiality
All your course work and any correspondence with the college will be treated as strictly private and confidential.
Textbook
An excellent textbook, carefully chosen by our course writers to compliment this study programme, will be sent to you with your first study units. This is yours to keep for future reference.
Our Diploma
Here at Kilroy's College, our Diploma is awarded to students based on their work throughout their course. So, on successful completion of all your written assignments, you will receive your Kilroy's College Diploma in Interview Techniques. The Future Many of our students tell us that our courses have given them the confidence to go on to further study, to begin work or to change careers. Many of those in employment have received a promotion or an increase in salary as a result of completing a Kilroy's College course.
---
Advantages:
The College is open all year, so you can start studying at any time.
This CV Preparation & Interview Techniques course allows you the flexibility and confidentiality of studying at home without having to take time out from work or other personal commitments.
It offers you valuable savings in time and transportation because you complete your entire course from home.
Once enrolled, you will receive everything that you need to get started in your student study pack.
---
---
---
| | |
| --- | --- |
| College Name | Kilroy's College |
| Course Category | Business, CV (Curriculum Vitae) Preparation |
| Course Type | Distance Learning |
| Course Qualification | Diploma |
| Course Location | Ireland |
| Delivery mode | Elearning |
| Course Fee | 195.00 |
| Course Duration | 50 to 60 hours |
| Course Times | All year enrolling |
| Title of Awarding | Kilroy's College Diploma in Interview Techniques |
| Entry Requirements | The good news is that you don't need any previous experience or qualification to take this Interview Techniques course. |
Course Provider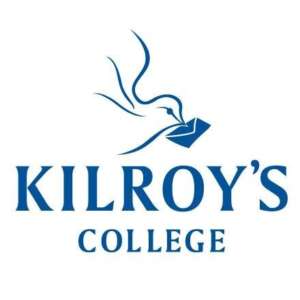 (01) 662 0539
Wentworth House, Dublin, Republic of Ireland
Make Enquiry
Please insert your contact details and any additional information you require and we will forward your request to Kilroy's College.