Course Description
This online course is designed to give you the practical skills and know-how required to be able to use CSS3 to design and create eye-catching webpages.
CSS (Cascading Style Sheets) is a vital tool for anyone building a website. It cuts time and effort repeating formatting across different webpages as it allows you to set up how you want your page to appear, whether on paper, screen or other media, and then you can quickly and easily replicate this across other pages in the site.
This course has been designed to be flexible, interactive and engaging. There are educational games and quizzes throughout the course, you'll watch presentations and demonstrations led by industry experts who are there to help you gain a full understanding of the subject matter. When it comes to preparing to take the certification exam, you'll be able to sit practice exams to ensure you're fully confident ahead of the exam.
As with all our training you will have full control over the pace of your training as you can train at times and a pace that suits you. If you feel like you need to recap a session, you can simply rewind and replay any section you need.
---
Dublin City South, Dublin, Ireland
For information about Pitman Training Centre (Dublin), please visit our college page on
www.nightcourses.com
by clicking
here
.
Course Provider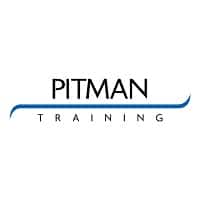 2nd Floor 3 Westland Square, Pearse Street, Dublin, Republic of Ireland
Make Enquiry
Please insert your contact details and any additional information you require and we will forward your request to Pitman Training Centre (Dublin).
Map
Pitman Training Centre (Dublin)
2nd Floor 3 Westland Square, Pearse Street, Dublin, Republic of Ireland