Course Description
CompTIA Network + N10-007 Live Practice Lab
Overview:
Would you like to achieve an excellent online accredited CompTIA qualification, which will demonstrate a high level of skill and knowledge? Look no further than this fantastic CompTIA Network+ course.
The CompTIA Network+ (N10-006) has been updated to reflect the current thinking of industry professionals as well as to reflect technologies used today, with a greater emphasis on practical knowledge, especially how to identify and use elements of a network infrastructure. Significant changes include: additional IPv6 concepts, emphasis on troubleshooting, additional security knowledge, how to administer key systems, updated terms and technologies in the IT networking field, and more hands-on experiences such as installing, configuring, implementing, managing and troubleshooting. These same tasks will help you understand the objectives and competencies required for CompTIA Network+ (N10-006) certification exams.
Learning with Global Edulink has many advantages. The course material is delivered straight to you, and can be adapted to fit in with your lifestyle. It is created by experts within the industry, meaning you are receiving accurate information, which is up-to-date and easy to understand.
This course is comprised of professionally narrated e-Learning modules, interactive quizzes, tests and exams. All delivered through a system that you will have access to 24 hours a day, 7 days a week for 365 days (12 months). An effective support service and study materials will build your confidence to secure your qualification.
Course Objectives
Design and implement functional networks
Configure, manage, and maintain essential network devices
Use devices such as switches and routers to segment network traffic and create resilient networks
Identify benefits and drawbacks of existing network configurations
Implement network security, standards, and protocols
Troubleshoot network problems
Support the creation of virtualized networks
Course Curriculum
Module 01: Understand Network Protocols – FTP, SNMP, Telnet, SMB, RDP
Module 02: Understand Network Protocols – HTTP, HTTPS, NetBIOS, TCP, UDP
Module 03: Understand Network Protocols – ARP and ICMP
Module 04: Install and Configure DHCP and DNS Servers
Module 05: Troubleshooting Internet Connection and DNS Settings
Module 06: Using Host-based Firewalls
Module 07: Configure E-mail Client Protocols
Module 08: Understand How IPSec work
Module 09: Configuring VPN Servers
Module 10: Controlling VPN Access with RADIUS
Module 11: Understand How Software as a Service (SaaS) Works
Module 12: Install and Apply Windows Updates and Patches
Module 13: Install and Configure Network-based Anti-Malware
Module 14: Understand Common Network Vulnerabilities
Module 15: Assess Network Vulnerabilities and Threats using MBSA
Module 16: Assessing Network Threats and Vulnerabilities using OpenVAS
Module 17: Understanding Shared Storage using iSCSI
Module 18: Creating and Installing Virtual Machines using Hyper-V
Module 19: Install and Configure Network Load Balancing
Course Description
This online training course is comprehensive and designed to cover the topics listed under the curriculum.
Method of assessment
Exam Details:
Exam Codes: N10-007 / N10-006
Number of Questions: 90 questions
Type of Questions: Multiple choice (single and multiple response), drag and drops, and performance-based
Length of Test: 90 Minutes per exam
Passing Score: 750 (on a scale of 100-900)
Languages: N10-007: English, Chinese, Japanese / N10-006: English, German, Japanese, Spanish, French, Arabic
Recommended Experience
It is recommended that participants hoping to take this exam should have two years of experience in IT administration with a security focus.
Awarding Body
The Computing Technology Industry Association (CompTIA) is the leading provider of vendor-neutral IT certifications in the world. With more than 2,000,000 IT certifications issued worldwide, CompTIA is dedicated to helping IT professionals lead the charge in our digitally connected world. Through professional certifications, educational programs, research, networking events, philanthropy and public policy advocacy, CompTIA is dedicated to helping advance the IT industry.
Certification
Successful learners will be awarded a CompTIA Network+ certificate.
Other Benefits
Gain an accredited CompTIA qualification
Access to excellent quality video tutorials
Learners will be eligible for an NUS Discount Card
One year's access to the course
Support by phone, live chat, and email
Join a friendly online learning platform
---
Athlone, Westmeath, Dublin, Ireland
| | |
| --- | --- |
| College Name | Global Edulink |
| Course Category | CompTIA, Computers & IT (Information Technology) |
| Course Type | Online Learning |
| Course Location | Athlone, Westmeath, Dublin, Ireland |
| Course Fee | 89 |
| Course Duration | 365 Days |
| Entry Requirements | Learners should be age 16 or over, and must have a basic understanding of Maths, English, and ICT Before attempting the CompTIA Network+ exam, you should hold a CompTIA A+ certificate |
| Career Path | Upon successful completion of the CompTIA Security + course you could go on to study other CompTIA professional qualifications. Alternatively, you could begin working as any of the following:Computer Technician (average UK yearly salary according to payscale.com: £17,741) Network Administrator (average UK yearly salary according to payscale.com: £25,269) Help Desk Technician (average UK yearly salary according to payscale.com: £18,679) System Engineer (average UK yearly salary according to payscale.com: £31,160) IT Consultant (average UK yearly salary according to payscale.com: £39,504) |
Course Provider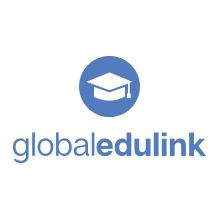 CityPoint, 1 Ropemaker Street, London, EC2Y 9HU, Dublin, United Kingdom
Make Enquiry
Please insert your contact details and any additional information you require and we will forward your request to Global Edulink.