Course Description
CISSP – Certified Information Systems Security Professional Live Practice Lab
Overview:
Would you like to achieve an excellent online accredited UK qualification, which will demonstrate a high level of skill and knowledge? Look no further than this fantastic CISSP – Certified Information Systems Security Professional course.
The CISSP Practice Lab will provide you with the necessary platform to gain hands on skills in security. By completing the lab tasks you will improve your practical skills in Security and Risk Management, Asset Security, Security Engineering, Communications and Network Security, Identity and Access Management, Security Assessment and Testing, Security Operations and Software Development Security. These same tasks will help you understand the objectives and competencies required by the ISC2 CISSP certification exam.
Learning with Global Edulink has many advantages. The course material is delivered straight to you, and can be adapted to fit in with your lifestyle. It is created by experts within the industry, meaning you are receiving accurate information, which is up-to-date and easy to understand.
This course is comprised of professionally narrated e-Learning modules, interactive quizzes, tests and exams. All delivered through a system that you will have access to 24 hours a day, 7 days a week for 365 days (12 months). An effective support service and study materials will build your confidence to secure your qualification.
Course Objectives
Those who successfully become CISSP certified demonstrate a high level of knowledge, advance their career and become a member of a community of cybersecurity leaders
In addition, possessing a CISSP certificate shows that you have all it takes to design, engineer, implement and run an information security program
The CISSP is the most globally recognised standard of achievement in the industry
Course Description
This online training course is comprehensive and designed to cover the topics listed under the curriculum.
Course Curriculum
Module 01: "Introduction to CISSP
Module 02: Security and Risk Management
Module 03: Encryption and Hashing
Module 04: Configuration Items and Baselines
Module 05: Implement OpenPGP
Module 06: Two factor Authenication with SSH
Module 07: Implement SSL VPN using ASA Device Manager
Module 08: Configure and Verify IPv4 and IPv6 Access Lists for Traffic Filtering
Module 09: Configuring IPtables
Module 10: Windows Command Line Tools
Module 11: Administering and Deploying Endpoint Protection
Module 12: Bitlocker on Portable Media
Module 13: Managing Remote Desktop
Module 14: Manage Role-based Security
Module 15: Configuration Scanner MBSA
Module 16: Compliance Patching
Module 17: Passive Topology Discovery
Module 18: Scanning and Remediating Vulnerabilities with OpenVAS
Module 19: Installing Kali
Module 20: Implement Backup and Recovery
Module 21: Installation and Verification of Snort
Module 22: Configuring and Securing IIS
Module 23: Upgrading and Securing SSH Connection
Module 24: DVWA – Manual SQL Injection and Password Cracking
Method of assessment
At the end of the course learners will also take an online multiple choice questions assessment test. This online multiple choice questions test is marked automatically so you will receive an instant grade and know whether you have passed the course.
Certification
Successful learners will be awarded a CISSP – Certified Information Systems Security Professional certificate.
Awarding Body
The CISSP is an objective measure of excellence. It's the most globally recognized standard of achievement in the industry. And this cybersecurity certification was the first information security credential to meet the strict conditions of ISO/IEC Standard 17024.
Other Benefits
Gain an accredited IT qualification
Access to excellent quality video tutorials
Learners will be eligible for an NUS Discount Card
One year's access to the course
Support by phone, live chat, and email
Join a friendly online learning platform
---
Athlone, Westmeath, Dublin, Ireland
| | |
| --- | --- |
| College Name | Global Edulink |
| Course Category | Computers & IT (Information Technology), IT Security |
| Course Type | Online Learning |
| Course Location | Athlone, Westmeath, Dublin, Ireland |
| Course Fee | 89 |
| Course Duration | 365 Days |
| Entry Requirements | Learners should be age 16 or over, and must have a basic understanding of Maths, English, and ICT In addition, you will need at least five years of cumulative, paid, or full-time work experience in two or more of the eight domains of the (ISC)2 CISSP Common Body of Knowledge (CBK) If you do not have the required experience, you can satisfy one year of required experience with either a four-year college degree (or a regional equivalent), or, an approved credential from the CISSP Prerequisite pathway |
| Career Path | This certificate will supplement your qualifications and help you work for a number of job roles in the IT industry. You can also use this certificate to prove your eligibility for the various job incentives provided by your organisation. Listed below are some of the jobs this certificate will qualify you for, Solutions Architect (average UK yearly salary according to payscale.com: £57,956) Software Architect (average UK yearly salary according to payscale.com: £56,474) Systems Engineer, IT (average UK yearly salary according to payscale.com: £29,986) Support Engineer, Information Technology (IT) (average UK yearly salary according to payscale.com: £22,865) IT Manager (average UK yearly salary according to payscale.com: £38,927) On the successful completion of this course, you can go on to take any of the following courses to add onto your resume, CISSP-ISSAP Information Systems Security Architecture Professional CISSP-ISSEP Information Systems Security Engineering Professional CISSP-ISSMP Information Systems Security Management Professional |
Course Provider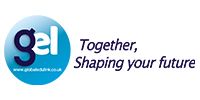 CityPoint, 1 Ropemaker Street, London, EC2Y 9HU, Dublin, United Kingdom
Make Enquiry
Please insert your contact details and any additional information you require and we will forward your request to Global Edulink.
Map
Global Edulink
CityPoint, 1 Ropemaker Street, London, EC2Y 9HU, Dublin, United Kingdom